Feeling like a rabbit in the headlights at your local garden centre? You're not alone, especially when it comes to choosing which seeds to plant with your children this Spring. So, here's a list of potential easy-growers…
Get Out and Grow's Top Ten Easy-Peasy-Lemon-Squeezy Plants that every household can have a go at growing: 
1. Microgreens
What are these?
Microgreens are baby vegetables! These tender two-leaf shoots that first sprout from the seeds of vegetables, herbs and edible flowers are packed with flavour and nutrition. Plus, they grow super-fast and need next to no space: Wahey!! It's the perfect way to kick-start your children's interest in gardening.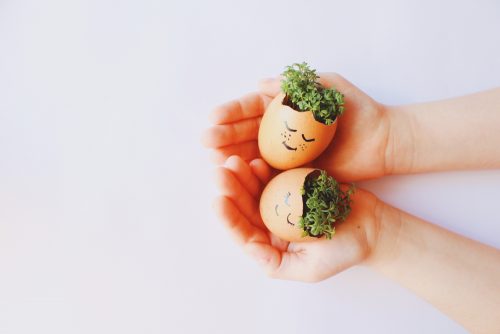 2. Carrots
A side order of carrots?
Everyone knows our old friend the carrot, but did you know they could be grown inside in a deep enough pot? Just make sure they are on a sunny windowsill and keep planting more every two weeks to top-up and keep your supply coming all year round.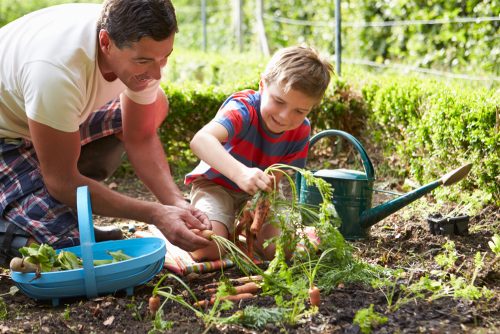 3. Strawberries 
Strawberries need a bit more space to spread out, kick-back and grow. Think garden, think roomier pots. Once grown, it'll be a race to see who can pluck them straight from the vine. Chances are you won't get to try even one!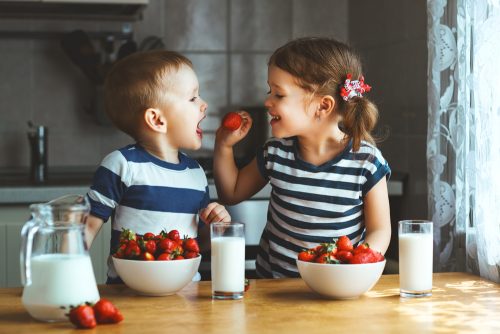 4. Parsley 
Parsley can be grown all year round, takes up little space and is quite frankly a really fun little herb for your children to pick and garnish their food with, giving dinner that little something EXTRA!
And remember, parsley isn't the only herb…don't make us sing the song!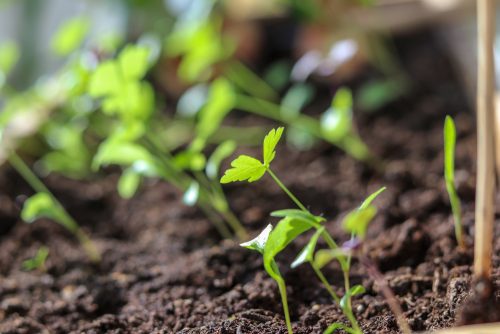 5. Sunflowers  
How often do children get to grow something bigger than themselves? A little healthy, family competition never hurt anyone and seeing who can grow the tallest sunflower is a great way to keep your children interested in their plants. Harvest and dry the seeds in autumn for round-two next year.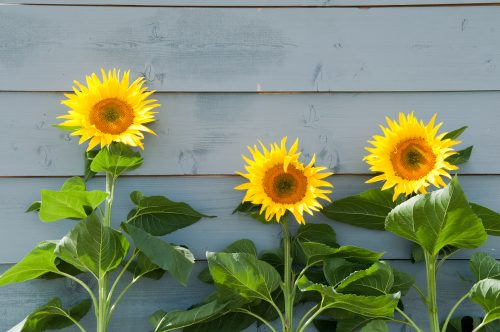 6. Mint 
Not growing mint, is actually harder than growing mint, as anyone who has ever had this plant knows. Still, it is delicious in basically everything including tea, lamb, pesto, salads, ice cream, couscous…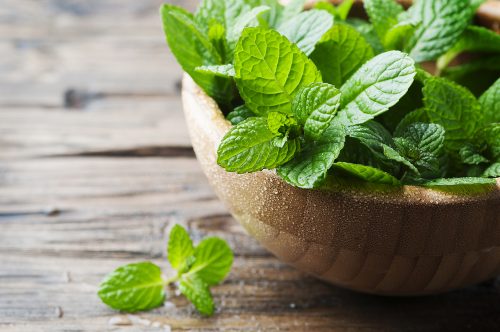 7. Kale 
Baby's first super-food; getting your children to grow vegetables they may not be familiar with is a clever trick to get them trying new things. May we suggest Kale? A great vegetable to grow indoors all year around.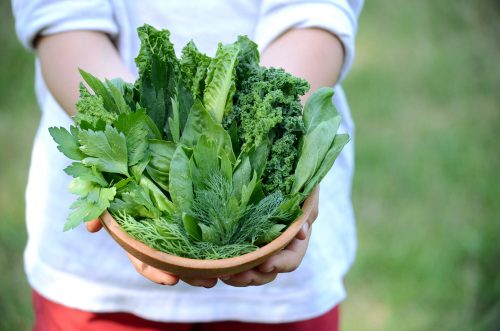 8. Tomatoes 
Red and yellow and pink and green, purple and orange and…not blue. Tomatoes come in most of these colours. They also come in cherry, plum, buffalo, grape, pear, heritage…do we need to go on? And just like strawberries, tomatoes are perfect for the kind of vine-to-mouth behaviour we like to encourage.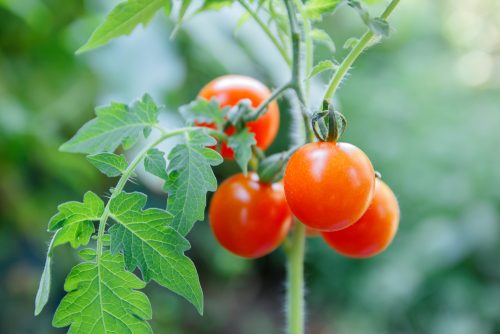 9. Pumpkins 
Watching a pumpkin grow can be an exercise in pure excitement and nurturing a prize-winning gourd could be a project worthy of the whole family's input. As vegetables, they need a lot of sun, protection from the wind, regular watering and in the end, carving up your champion in time for Halloween, roasting the seeds, and making pie or soup from the flesh makes for rewarding work.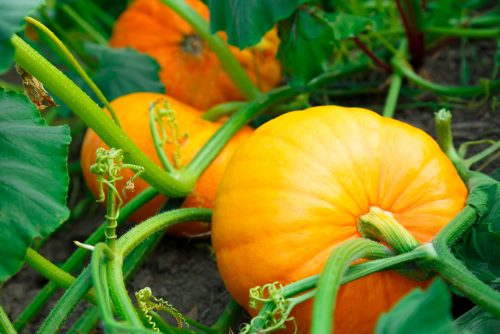 10. Lavender 
…smells wonderful and attracts bees. 'Nuff said.