We're not all blessed with the ability to concoct fabulous baking creations. We don't all have a flair for making glorious cupcakes and sponges that friends and family drool over. I, for one, actually managed to ruin a cookie mix that involved literally just adding a tablespoon of water and mixing. Sad, but true.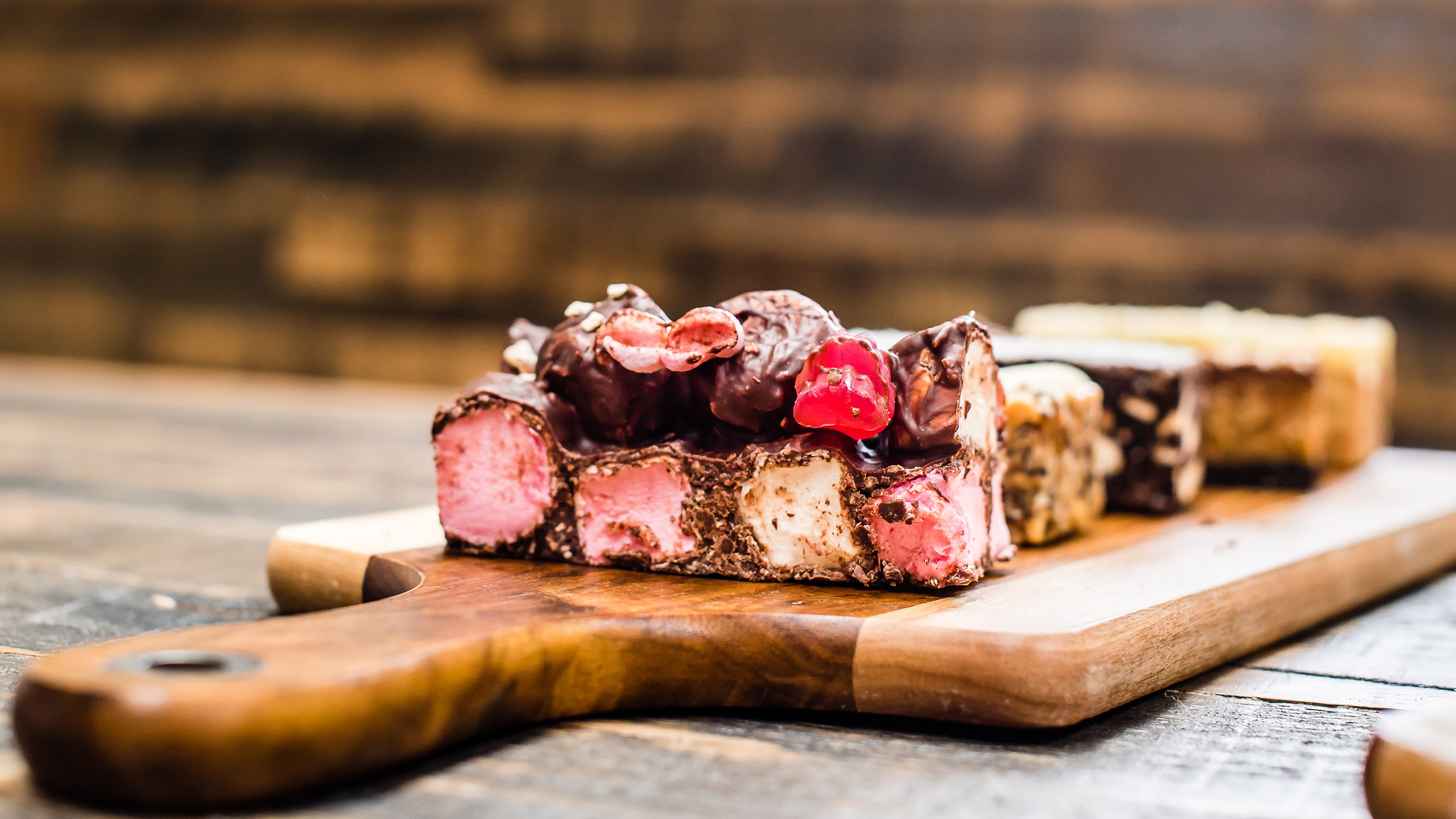 However, that doesn't stop my son and I having fun in the kitchen. Yes, a large part of my 'baking' involves melting chocolate and re-setting it in a different shape, but he loves it none the less, I feel quite proud and the bowl is always great for licking!
Rocky Road
Who doesn't love a chunk of Rocky Road? Melt chocolate, mix in raisins, marshmallows, bits of biscuits – literally anything that takes your fancy. Pour into a cake tin or individual cases, pop in the fridge for a bit and hey presto! Tasty chocolaty treats for everyone!
Chocolate shapes
You can melt chocolate and re-form it into pretty much any shape if you have a few different moulds. Even use an ice-cube tray to make little chunky pieces. Mix white and dark/milk chocolate together to make pretty patterns.
Cornflake/rice crispies cakes
Ok, so there's a bit of a chocolate theme going on here but, as explained earlier, this is pretty much the only experience I have to draw upon. I'm sure I don't need to tell anyone how to make these simple and age-old favourites, but, just in case… melt chocolate, mix into cornflakes, rice crispies – or any cereal you fancy – pour into paper cases, set in the fridge and voila!
Funky fruit salad
Here's a healthy option (but feel free to cover in chocolate if you wish). Making a fruit salad together can be a fun way to get your kids trying new foods. Use tried-and-tested favourites and mix it up a bit with some new ones. There are loads of exciting fruits on offer, with all kinds of shapes and colours. Make funny faces, make shapes, get really creative and make vehicles and animals.
Super smoothies
Chopping a load of your little one's favourite fruits up and popping them in a smoothie maker or a blender is a great way to get their 5-a-day down them. You can even sneak in a few things they might not be so keen on or some super veg when they're not looking. You can also freeze the mixture into lollies for a tasty and healthy treat on a hot day.