When it comes to kids, you really do have to be ready for anything. None more so than the inevitable bumps and scrapes that will occur at all ages – from toddlers wobbling over to little daredevils attempting fancy tricks on their scooter.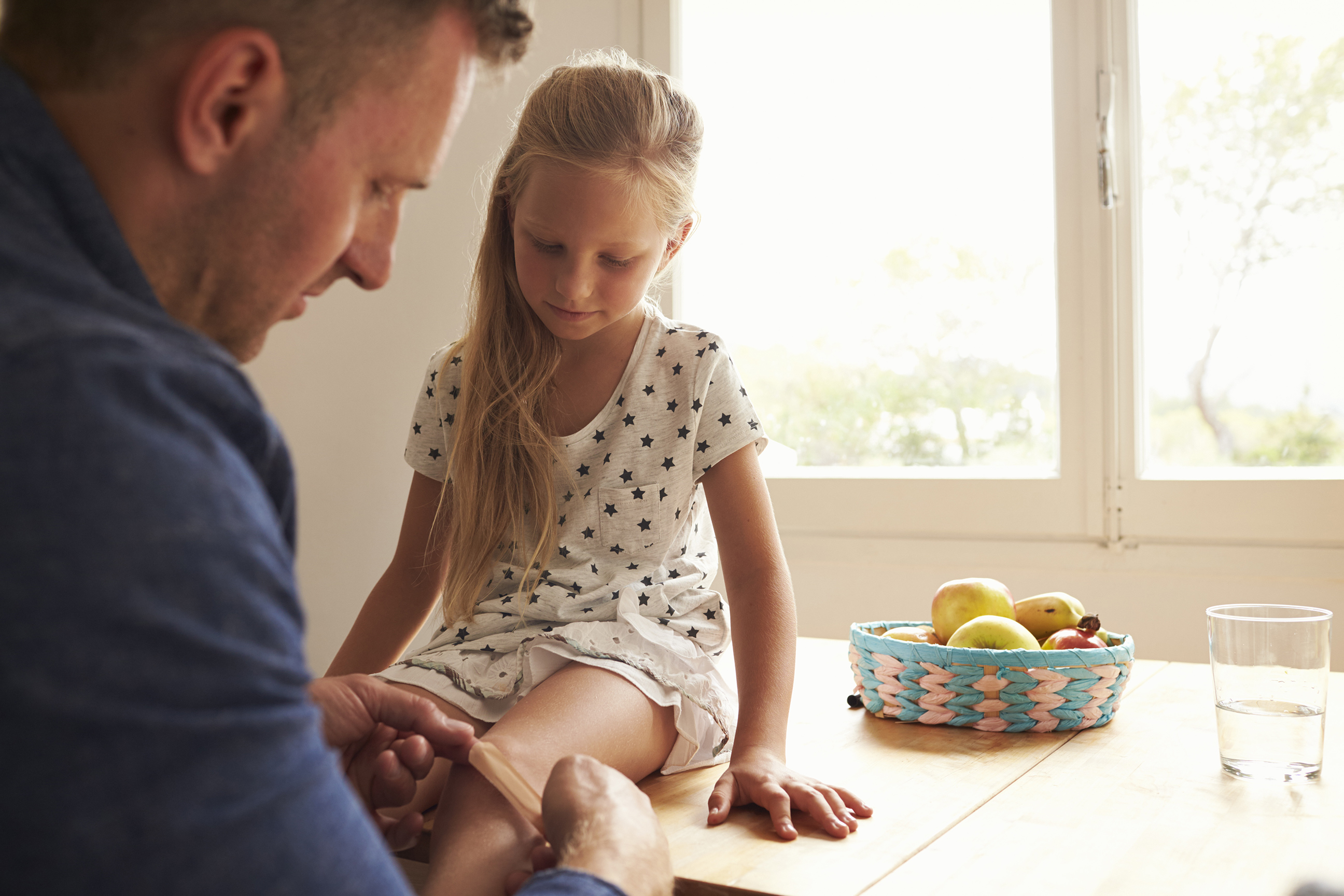 Having a first-aid kit at home will help you be prepared for life's little dramas. It's also a good idea to keep one in your car and a few bits in your changing bag for when you're out and about. You can buy ready-made first-aid kits, which can be very handy, but you might also find you've got a lot of things you'll never use.
You don't need to free up an entire full-length cupboard to accommodate every single item you may ever need – just a few essentials should be enough to see you through:
Plasters (various sizes and shapes)
Different sized sterile gauze dressings
Rolled bandages
Triangular bandage
Safety pins
Scissors
Tweezers
Sterile wipes
Medical tape
Thermometer (digital is best)
Skin-soothing cream, such as My Little Sudocrem
Cream to relieve insect bites and stings
Disposable sterile gloves
Painkillers suitable for the age of your child/children
Antihistamine medicine
Eye wash
Sterile eye dressings
Hot/cold compress
It's also handy to keep a couple of ice packs in the freezer for bumps and bruises.
When you're on the road, a scaled-down version of your home kit should be enough to deal with any minor cuts or bumps.
Antiseptic wash
Scissors
Sterile gauze and medical tape
Elastic bandage
Adhesive bandages
Instant cold packs
Plasters
Tweezers
Sting and bite cream
With any first-aid kit, make sure you check it regularly so you can replace items that have expired or you're running low on.
Going on a first-aid course is a great idea to avoid too much panic if your little one hurts themselves. While some first aid is common sense, having a bit more knowledge could come in really handy one day – you just never know.