There's no end to the amount of pointless baby paraphernalia out there. As women, our shopaholic gene goes into overdrive once we get preggers (in tandem with our crazy hormones) – and every mummy-to-be gets suckered into splurging on totes cute, but totally non-essential stuff.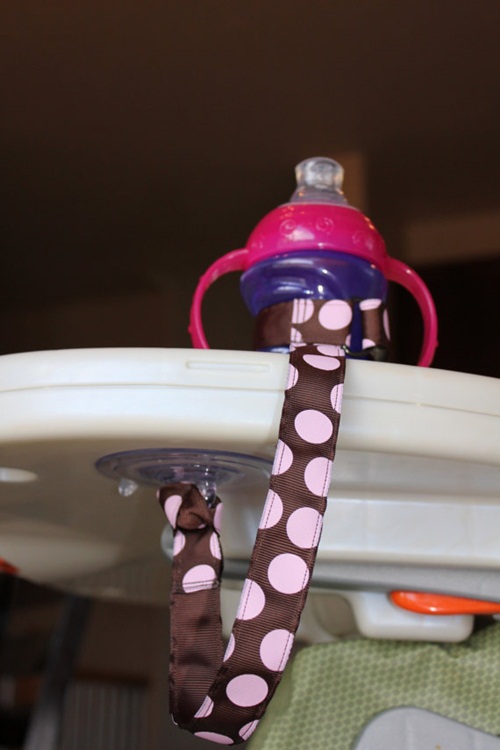 But there are some things that, while not exactly crucial to baby-care, are pretty dang handy.
(And totes cute.)
Check out these cool gadgets and quirky accessories that you won't regret splashing a little cash on. Promise.
1. This hygienic pacifier closes when dropped. (Which it will. Again. And again. And again…)
2. An easier alternative to traditional swaddling, the Woombie is a safe – and adorable! – way to keep your babs snug as a bug.
3. These clever onesie extenders will add a size to bodysuits for rapidly growing munchkins.
4. This (pricey) gadget turns your iPhone into a baby monitor/ spy device.
5. Portable fabric high chairs are great for travelling – or just chillin' poolside with the peeps.
6. Mask any nasty taste with this medicine-dispensing sippy cup.
7. A bathtub divider eliminates the need for a bulky, decor-clashing baby tub.
8. The pacifier thermometer is the easiest way to take your baby's temperature.
9. A hoodie baby carrier keeps both of you toasty when it's cold out.
10. A DIY, removable hooded car-seat blanket.
11. This sippy-cup leash keeps drinks from tumbling to the ground. Again. And again. And again…
12. Long car ride planned? A snack/activity tray will preserve all passengers' sanity.
13. The Blooming Baby Bather turns your basin into a super-comfy cradle for washing your babs.
14. Finally! A carseat sun shade keeps the seat at a comfortable 20 degrees C.
15. No more searching in the archaeological dugout of your handbag/nappy bag; keep your belongings in a nifty storage pouch made especially for buggies.
16. This tactile bottle holder helps little ones still coming to, uh, grips with motor skills.
17. A bath caddy that's padded so your knees don't get sore.
18. This bike-buggy makes working out with baby a proper breezy breeze.
19. Fill Sili Squeeze bottles with pureed food for mess-free feeding on the go.
20. This airline baby seat lets your baby relax in his most natural position.
For other stuff that's more fun than burp clothes and bum cream, check out BuzzFeed's full list of ideas HERE.