It's not rocket science, but it's fiddly, time-consuming, and maybe even a little bit daunting—before you get the hang of it. Here's 5 tips to help you pump like a pro.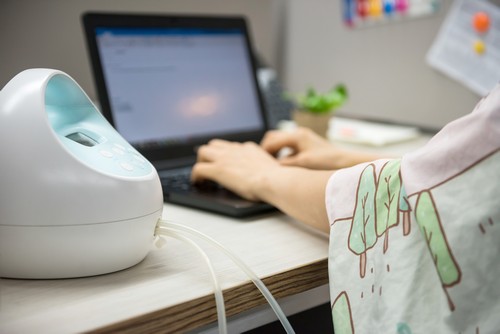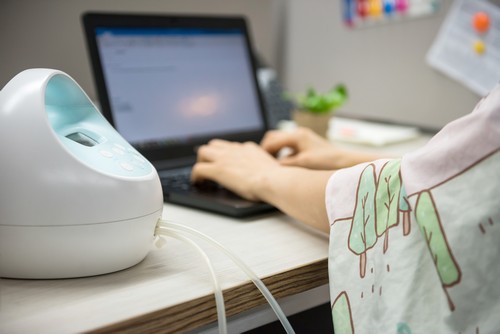 Talk to the mums who have been-there-done-that
Boost your confidence by speaking to pals who have had to pump at their day job—even better, try to find someone at your company who can share their experience (and schedule!).
Get ahead 
According to motherly, if you begin pumping twice a day, three weeks before you're due back at the office, you will have "approximately 60 to 80 ounces that you can store, 12 to 15 for the first day away and then the rest can go in the freezer for emergency situations". 
Mark it in the calendar
Open up your Outlook calendar and block breast-pumping time from six months to a year. That way you'll keep on track, and won't have meetings mess up your routine and add unnecessary stress.
Dress for success
Consider a hands-free pumping bra so that you can multitask in your quiet place—catch up on emails…or Netflix.
Watch a video of your bubs
The human body is amazing, and that magic bond between mother and baby even more so; when you watch a video, or even look at a picture of your baby, it stimulates milk production. So, instead of replying to those usually non-urgent emails, use your phone to catch up on a dose of your beloved.
Via motherly.