There's plenty of warnings and advice to take in when you're expecting, but some things you can safely ignore. Here's the list of top pregnancy myths.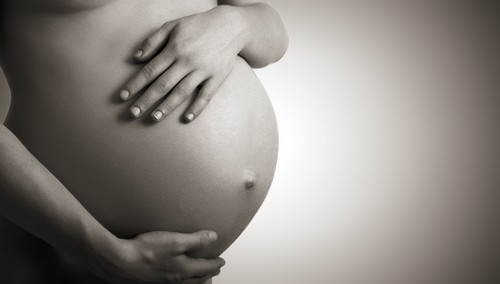 MYTH 1: DECAF ONLY
Caffeine does indeed cross the placenta—so your bubs have a little sip, too, in theory; but up to 200 milligrams of caffeine per day is nevertheless considered A-OK for both mum and bubs.
MYTH 2: GOODBYE, PIZZA
Cheddar and other hard cheeses are known as safe bets, but soft cheeses get a bad rap during pregnancy. The truth is that some of the soft types are totally fine to enjoy—as long as they're pasteurised. Think mozzarella, ricotta, halloumi, and these.
MYTH 3: EAT FOR TWO
You may feel eternally fatigued, but loading up on calories will not help you achieve good health during pregnancy, or after. Around the third trimester, you can add about 200-300 extra calories per day, but try to keep the addition a mindful choice, and opt for healthy alternatives to your preggie cravings
MYTH 4: SAY NO TO SEAFOOD
Seafood is more than acceptable during pregnancy—it's actually recommended for its potent source of protein, omega 3 fatty acids, and iron; all of which need boosting when you're expecting. Just ensure your seafood comes from a reputable source, and is fully cooked prior to eating.
MYTH 5: LOSE THE GYM MEMBERSHIP
Before you snuggle up for nine months of bed rest, know that it's advised you get at least 150 minutes of moderate aerobic activity in every week; defined as exercise that will raise your heart rate, produce a light sweat, but is not so strenuous that you can't hold a conversation.
MYTH 6: EMBRACE THE GREY
Scratch that. If going grey—or just succumbing to your natural shade—sounds tragic, rest assured that you don't have to ditch the hair dye during pregnancy. Studies have shown inconclusive results with chemicals from colouring affecting foetal development. Experts advise holding off for the first trimester, though, just to be safe, and then book that space in the salon as soon as.
Via TheBump.