Be honest. Before you had kids of your own, dining at an establishment where people brought their offspring along could get annoying – fast. And now that you're a member of the procreation club, you'll know that as a parent, attempting to enjoy a meal in peace can be just as trying.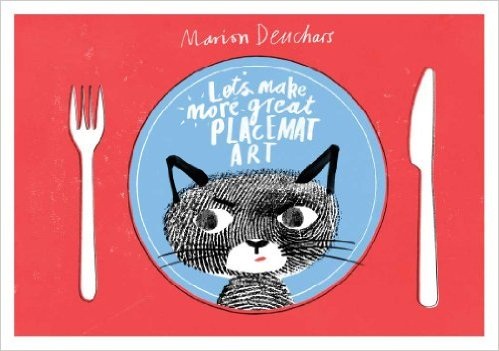 To avoid being put off eating out with the family ever again, ruining other patrons' dinner dates, or risking the wrath of a crazed restaurateur, here are 6 creative ways to keep your children from going boredom-bonkers at eateries; sans screen time.
You're welcome. Bon appetite.
1. COLOURING BOOKS AND COLOUR YOUR OWN PLACEMATS
Some restaurants will supply a sheet or two to colour with some crayons, but plenty are unequipped in this regard. You can easily pack a small pad and crayons/coloured pencils in a baggie, or grab a small stack of printable colouring pages.
Also; placemat art, is but a useful extension of actual food art, and a cleverly utilitarian way to pass the time.
2. STICKERS THAT DON'T STICK FOREVER
Stickers that stick a bit too well are the bane of many a mum's existence – and would also be for the waiter burdened with scraping Peppa Pig's face off tables, chairs and condiment stands. Reusable stickers, alternatively, are ace at occupying little hands, and peel off surfaces easy-peasy.
3. SMALL CONSTRUCTION TOYS
This intelligent lil' construction toy will keep kiddos absorbed with its possibilities for aaaages, and when stacked flat, can fit easily into any overstuffed handbag. It's pricey – but being magnets, the pieces won't go missing (for a while).
And having an undisturbed meal that you don't have to cook yourself? You can't put a price tag on that.
If you prefer to save your dosh for an extra helping of dessert, you can go the cheapie route with Galt's Octons. Just chuck 'em in a tiny drawstring bag en route to the cafe.
4. SMALL BLOCKS
This gorgeous set of naturally safe wooden blocks also uses the magic of magnetism; endless fun for kids, and uninterrupted quiet for mum and dad – 'coz these blocks won't clatter to the floor!
5. SMALL TRAVEL GAMES
Classic, travel-sized games like Chinese Chequers, Tic Tac Toe, etc. are the business when two kids need simultaneous entertaining – thus avoiding the need to resort to sticking straws up nasal cavities or wielding utensils as weapons.
6. CREATIVE TRAVEL TOYS
Every kid needs a bit of retro appreciation in their life, and Etch A Sketch is still as popular as it ever was: Draw. Shake. Start again. And again. And again. And again…
Check out this pocket version for pint-sized artistes.
Via CoolMomPicks.com.