You'd be hard-pressed to find a household that doesn't have at least one Beatrix Potter tale stashed on the bookshelf. This year marks the sesquicentennial anniversary of Potter's birth – and more than 115 years of inimitable storytelling. The late author has become a national institution, and her stories, many of which follow the long-eared, mischievous protagonist Peter (Rabbit), are considered bonafide treasures amongst young and old.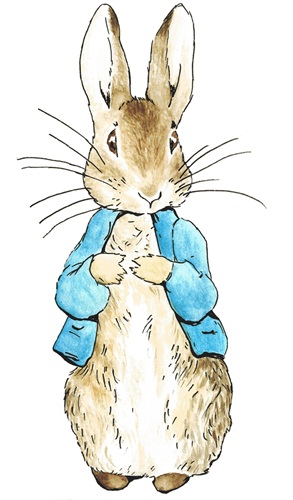 Plenty of us – parents in particular – are well-versed with the Potter anthology, but you might not be as familiar with these titbits of trivia…
1. BEATRIX WASN'T HER REAL FIRST NAME
Born in 1866 and christened 'Helen' after her mother, the author eventually gained fame under her more unusual middle moniker: Beatrix.
2. PETER WAS BASED ON A REAL RABBIT.
Benjamin Bouncer, a cherished rabbit that she sometimes took for walks on a leash, and another pet rabbit, Peter Piper, would go on to become the inspiration for the key characters in her best-known tales.
3. PETER RABBIT DIDN'T START OUT AS A SUCCESS.
After being rejected by several publishers, Potter decided to produce The Tale of Peter Rabbit herself, printing 250 copies for friends. Its success soon forced Frederick Warne & Co, who had previously turned it down, to reconsider – the rest is history.
4. SHE STARTED OFF AS A SCIENTIST.
Potter's first love was nature, and she was constantly recording the world around her in her drawings. Potter was especially interested in fungi and became an accomplished scientific illustrator, going on to write a paper, "On the Germination of the Spores of Agaricineae," proposing her own theory for how fungi spores reproduced.
5. SHE SOMETIMES WROTE IN A SECRET CODE.
Between 1881 and 1897 Potter kept a journal in which she jotted down her private thoughts in a secret code. This code was so tough to crack that it was not translated until 1958 – revealing a fascinating picture of upper middle-class life in late Victorian Britain.
6. SHE DIDN'T WANT ONE OF HER BOOKS PUBLISHED IN ENGLAND.
In 1926 Potter published a longer work, The Fairy Caravan. It was at first only released in America because Potter felt it was too autobiographical to be published in home country during her lifetime. Nine years after her death in 1943, however, the book was finally released in the UK.
7. THERE'S AN UNFINISHED PETER RABBIT STORY…
The Tale of Kitty-in-Boots – featuring our fave bunny, of course – is set to be published in September, 100 years after it was written, with illustrations by Quentin Blake. The tale was left unfinished after "interruptions began", according to letters from Potter in the V&A archives.
8. GLOBALLY, A BEATRIX POTTER BOOK IS SOLD EVERY 15 SECONDS
How many do you have?
Via babylondon.co.uk