As soon as the word 'why' assimilates itself into a little one's vocabulary, mum and dad are promptly expected to morph into walking, talking encyclopaedias.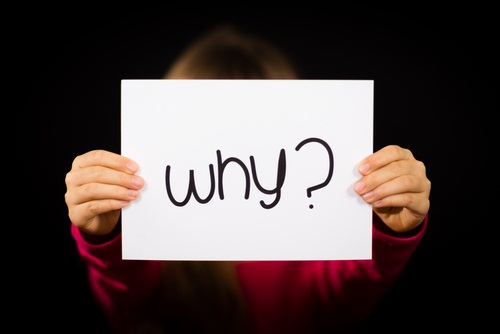 But according to a new survey, when our kids ask us those typical, first few questions about the world – What is photosynthesis? Why doesn't the moon fall down? Why is the sky blue? – we don't have the answers. Or worse; we're giving the wrong answers.
Mums and dads are all guilty of diversion tactics or deflection when confronted with children's difficult questions.
But that only flies with the stuff that's age-inappropriate.
For everything else, there's really no excuse for evading our young ones' curiosity; their spirit of discovery will unlock their talents, interests and potential, and it's our responsibility to act as font of facts and insight. Or at least hold up the pretence long enough to get onto Google.
Research by the Institution of Engineering and Technology (IET), reveals that 83 per cent of UK parents have been unable to answer questions from their youngsters about science, technology, engineering or maths (STEM) subjects.
And almost two thirds admitted that they had given an incorrect answer instead of appearing ignorant.
The survey of over 1,000 participants also found that Londoner parents were most likely to get stumped, with the majority (93 per cent) owning up to lack of knowledge on scientific subjects. This is compared to Nottingham where "only" 72 per cent of parents had had difficulties.
Obviously, this isn't about breeding a pack of know-it-alls; kids should be encouraged to pursue knowledge – and we're their primary role models.
IET president Naomi Climer emphasises: "Parents should know it is perfectly legitimate to say 'gosh, I don't know, what a great question, let's see if we can work it out'. There's this world of wonder out there… but if you get squashed early on by getting unsatisfactory answers from someone who doesn't appear to think it's important or interesting, that could discourage you from pursuing that line."
In response to the survey, and as part of a wider campaign, Engineer a Better World, the IET will be running a live Q&A on Twitter from 1-2pm using the hashtag #AskTheEngineers, in partnership with Mumsnet.
During the Twitter-chat, experts will answer STEM related questions…for enquiring minds of (all) ages.
Ms Climer added: "Parents are a very significant factor in giving children the impression that engineering could be fun and exciting."
"If a child is showing a bit of an interest, given that Britain needs so many more engineers, we should be nurturing every flicker of interest that we find," — and this parental practice, of course, can be extended to far more than just engineering.
Source: The Telegraph