Enough of the kiddy wish lists already—it's time Santa sent us some sleep, a housekeeper, and some eggnog. Or wine. We're not fussy.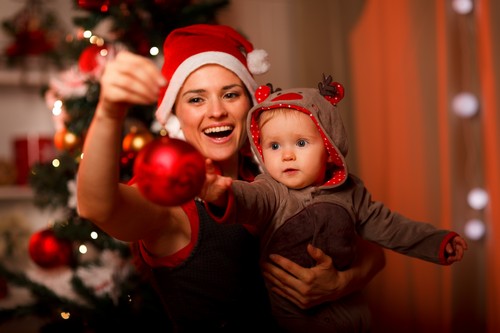 According to Motherly, these are the things their staff mummies are writing Mr. Clause for…well, you know, in their dreams, of course.
First prize for guessing what tops the list for most-longed for Christmas gift (it rhymes with 'sheep').
And also; if you think the order of priorities seems a little off, you'd be wrong: a pair of good brows totally trumps eating.
1. Sleep (as in uninterrupted sleep—even just for couple hours).
2. Time to use the bathroom (unattended).
3. Some new eyebrows.
4. A mani/pedi.
5. Time for the gym.
6. Time to eat (and not the kids' leftovers).
7. Time to drink a cup of coffee that hasn't been reheated three times.
8. Wine. All the wine.
Finally, one mama asks for "A toddler who eats more than just two bites of anything". (Santa can probably sort out your mummy-unibrow and vino deficiency, but—sorry—this one is a massive stretch even for the magic man himself.)
Via motherly.