We like to think we offer our Facebook community the very best in informative articles, funny posts and great competitions. Our recent comps included a groundbreaking virtual treasure hunt with over 40,000 prizes up for grabs and a competition to name our new product's (Care & Protect) mascot.
Care & Protect is a nappy rash barrier cream which we hope you will find as valuable as our Sudocrem Antiseptic Healing Cream. Our new mascot is called Rooby (Thanks FB fans!) and he is on a mission to 'Care & Protect' all Mums and Dads.
Our new Facebook competition for Mums is called 'Mummy Make A Wish', and it is exactly that.
Let us know what would make your day a bit easier and we will see if we can help. Literally make a wish and wait to see if it comes true!
All wishes will be considered, but be reasonable in your requests! Maybe a bunch of flowers to cheer you up or for someone who has helped you recently? A nice meal out, a massage, a professional home clean…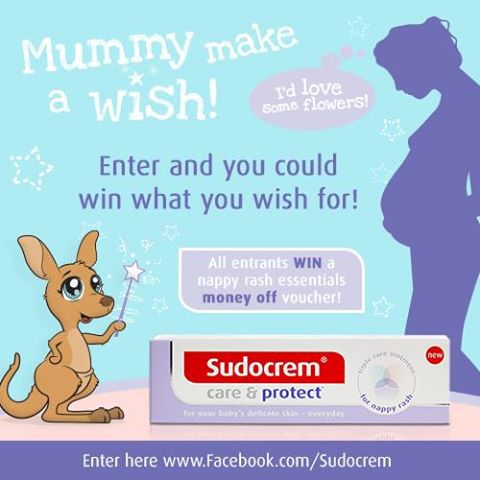 … The possibilities are endless!
The competition ends on 29th November 2013 and you can enter via this link.
Go make that wish!