Grannynet and Infacol have teamed up to recognise the good work and importance of Grannies across the UK with a fab Grandma competition!
Nominations are currently being taken HERE . There is an award each month with a special prize for the winner, you can see the first four special Grans below.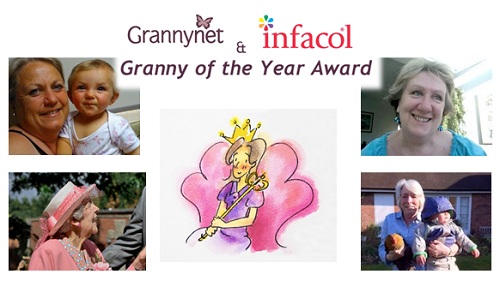 The overall prize, Grannynet & Infacol's 'Granny Of The Year 2012' will be announced in April 2013. The winner will be selected by Grannynet with the assistance of Gloria Hunniford.
Here's TV and radio presenter Gloria Hunniford: "The love, support and reassurance of grandparents is an essential part of the parenting process and it's only right that we should celebrate them."
Not only does the winner of this Grandma competition hold this very special title, but they also win a break at Enid Blyton's favourite hotel, Knoll House in Dorset, voted by The Oldie magazine as the best hotel to take grandchildren.
So come on, tell Infacol & Grannynet why your Gran is so special today!