After Birth is one woman's post-partum journey of self-discovery, and as its title suggests, it is not necessarily a pretty trip into Mumville.
New mum, Ari, is suffering from depression. Traumatised by her son's birth, unable to focus on a languishing PhD dissertation, and struggling with the unrelenting demands of a baby, she becomes consumed by a pervading sense of discontent with her life.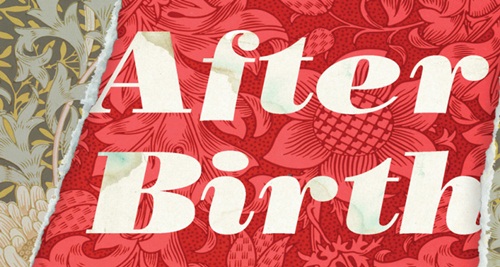 She finds it impossible to identify with other mums she meets, and with only an uncomprehending, poster-boy husband and the ranting ghost of her ever-critical mother in which to confide, Ari is destined to suffer in silence.
And then Mina – poet, ex-punk-rocker, and very pregnant – moves into the neighbourhood. The bohemian, unaffected new girl is an obvious kindred spirit to brazen, raging Ari, and when Mina gives birth, the two women bond over their shared disdain for mothers who pretend perfection and perpetual bliss.
Of course, Mina is bound to let Ari down, but Ari is in a distinctly different headspace when disappointment hits – the friendship, however transitory, has provided a safe space to open up about the real experience of motherhood; and it is this healing process that becomes the antidote Ari so desperately craves.
With its sardonic narrative and hilarious, unapologetic anti-heroine, Albert's novel storms the subculture of secrecy surrounding modern motherhood.
Only within closed Facebook groups, anonymous chat sites and the privacy of our inner conversations do we shed our Stepford facade and admit that yes, we love our children madly, but there are times – many times – when this motherhood gig can suck.
Thankfully, Elisa Albert is immune to this affliction. After Birth's fierce, reckless candour is as honest as it gets.
Albert ditches the soppy and saccharine, and instead delivers the truth via her central character's crass one-liners and cynical, black-tinted view of the world women inhabit. The result is both refreshing and brilliantly entertaining.
Yes, it's ranty, raging and raw.
But that's real motherhood for you.
After Birth is available at Amazon.co.uk
Source: http://www.theguardian.com/books/2015/apr/16/after-birth-elisa-albert-review-novel