Eggs are the perfect wonder food, packed with protein, vitamins, and the lesser-known brain-boosting mineral choline. They're also supremely versatile; and if you whisk them up with the inevitable fridge leftovers, you've got a meal that's both tasty and frugal.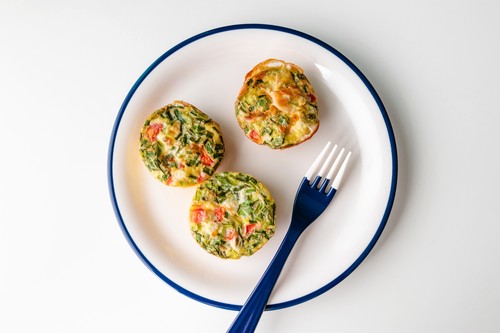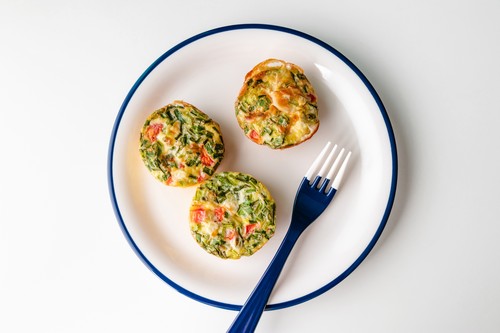 A fabulous savoury brekkie to switch up with the usual sweet stuff—you may need to double the batch because these really are that good.
TIP: add in whatever veg you fancy; swap out the tomatoes for peppers, or add in a bit of spinach for extra green.
Prep: 15 minutes
Makes: 12 egg muffin cups
Ingredients
8 new potatoes
5 large eggs
4 spring onions, chopped
50g frozen peas
75g Cheddar cheese, grated
6 cherry tomatoes, chopped
Optional: ham, chicken or crumbles of bacon
Method
Preheat oven to 180C, Gas Mark 4. Pop unbleached muffin cases into the muffin tin.
Boil potatoes in boiling water until tender—around ten minutes or so. Drain, cool and cube.
Whisk the eggs in a large bowl, then tumble in the spuds, cheese, and chosen veg.
Bake for 20 to 25 minutes until high and golden.
Check out more basic and beautiful meal ideas from Annabel Karmel here.
Via Motherandbaby.