The festive season is all about fun and excitement for everyone – particularly little ones. But the hustle and bustle can take its toll on toddlers, making them irritable and restless. Here are some tips for avoiding toddler 'burn out' this Christmas.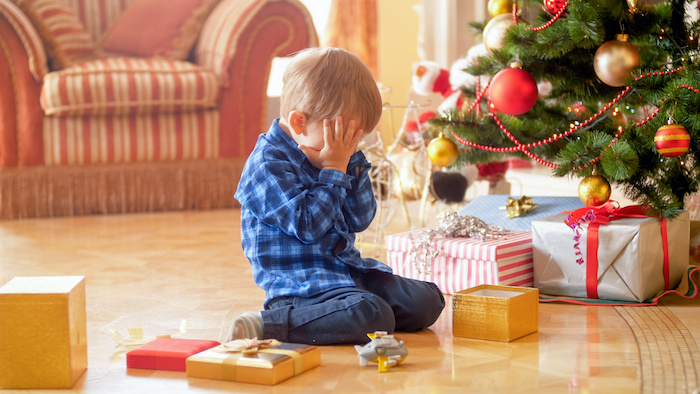 Stick to routines
As much as you can, try and keep your toddler's routine the same during the Christmas period. You may be dashing around shopping, cooking or maybe travelling, but try your best to maintain some consistency. Toddlers take comfort in a routine so try and keep nap times, mealtimes and bedtimes the same.
Schedule in some down time
When planning your time over Christmas, be sure to pencil in some downtime for your toddler. Even just a break of 15 minutes can really help them to recharge and also reduce the likelihood of them burning out later in the day. Set aside some time to read to them, play games or just chill out listening to some music. If you notice your child getting anxious at any time, then take them off for some quiet time before they become too overwhelmed.
Burn off some energy
Excess energy can cause a toddler to become grumpy and irritable just as much as tiredness can. Make sure to exercise over the Christmas festivities (particularly if lots of sweets and chocolate have been consumed!). Go for a walk to let off some steam or put music on and have a dance.
Stagger present opening
While you may want to have a huge pile of presents ready for your toddler to open, this can be a little overwhelming for them, so don't go overboard. If you have multiple children or a pile of presents of your own, a good idea is to take it in turns as a family to open a present each, giving your child the time and space between each gift to register and understand what they've received. Take your time in opening and talk to them about what they've received, rather than letting their excitement run wild when tearing all their gifts open at once! You could even stagger them over the day or a few days.