Summer is a wonderful time of the year, and for many parents-to-be who are expecting during this season, summer can be an inspiration when it comes to naming their child. Here are some pretty, cool and quirky names for babies born in the summer, along with their meanings.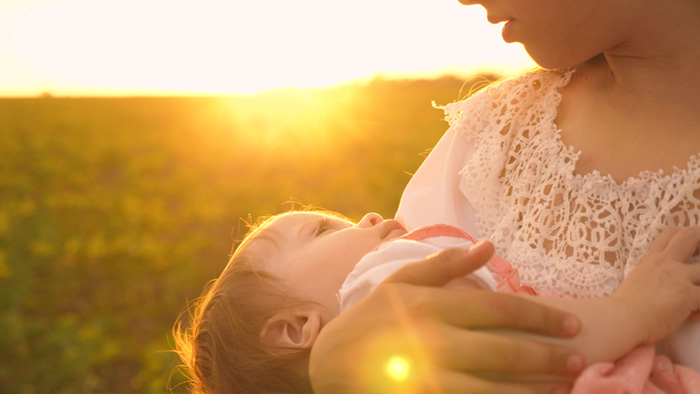 Summer
This name needs no explanation. A gorgeous way to remember the season your little girl was born in.
August
Paying tribute to the final month of summer, this unisex name originates from the Roman Emperor, Augustus. Other versions include Augusta and Augustine.
Aurora
This is a beautiful name for a little girl. It's of Latin origin and means "dawn".
Coral
Another girl's name, this one is inspired by the beauty of the coral reefs in the ocean.
Dayton
Slightly unusual, this name means a bright, sunny town. Can also be unisex and shortened to "Day".
Dylan
This is quite a mainstream name, but few may know it's actually from Welsh mythology and means "son of the sea".
Daisy
This is a classic and lovely girl's name. It comes from the phrase "day's eye", as the flower's petals open at the start of the day.
Genevieve
A beautiful name for a girl that means "white wave", taking us away to a beautiful beach on a hot summer's day.
Kai
A cool boy's name, the meaning of this derives from exotic places – it means "sea" in Hawaiian and "willow tree" in Navajo.
Leo
Meaning "lion", this is the astrological sign for babies born from 23 July to 22 August.
Sonny
A cool take on the season and a great name for boys.
Theros
If you're looking for a truly unique name for your baby boy, this is a great choice that means "summer" in Greek.