Before your children go back to school – or start school – it's a good idea to make a list of the essentials you'll need to see them through the year.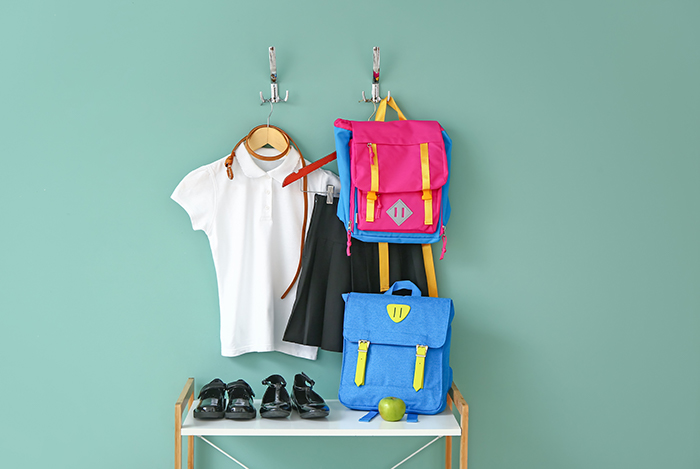 Labels
It's inevitable that children will get belongings muddled up at school, so label everything you can! You can get a huge array of label designs these days, to ensure your child knows which shoes, jumper or lunchbox belongs to them. Opt for stick-on or iron-on labels for ease, and research to make sure that the ones you choose will survive lots of washing!
Lunchbox
For many children, choosing a lunchbox can be exciting. There are lots of different designs with their favourite characters on. Make sure the one you choose is big enough to hold the items they'll need and an ice block if necessary.
Water bottle
Again, there are many water bottles available in fun designs. Go for one that is big enough to hold plenty of water and easy for them to fill up themselves throughout the day.
Uniform
This seems obvious, but it is something that's very important! Whatever your child's uniform involves, it's wise to have plenty – young children will probably need a fresh jumper or shirt every day.
Pencil case
Many schools provide pencils, pens, rulers, etc. for children to use. However, if your child's school doesn't, you'll need a pencil case to hold all the items they'll need. It's also a good idea to label these items. The basic items are likely to be pencils, a ruler and a rubber.