A bit of pampering goes a long way when you're lumbering around a belly, you're tired, and hormonal surges are wreaking havoc with your skin—but what is safe to use when you're expecting?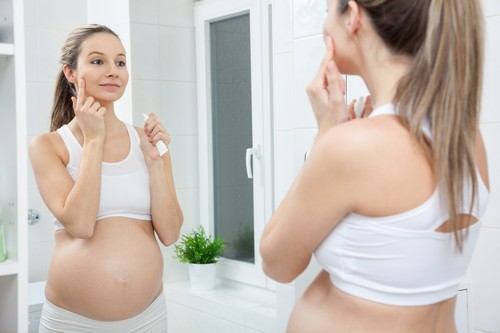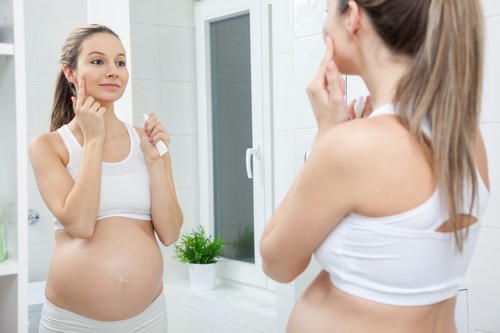 Dermatologically tested products are an obvious essential whether you're pregnant or not—and simple, unfragranced skin care and make-up is best for the especially sensitive skin you can expect when expecting.
The good news is that most cosmeceutical ingredients pose no known threat—but medical aesthetic doctor Dr Aarti Denning does advise caution: "Ongoing use of skin-care products loaded with antioxidants and skin-repairing ingredients is highly recommended, but again, be sure to check with your doctor or midwife and follow their advice."
One group of potentially harmful ingredients include retinoids; they are potent, and can cause sensitised pregnancy skin to react. Vitamin A, present in retinoids, is also not recommended, as links between oral ingestion and foetal growth impairment have been recorded. Hydroquinone, which can be absorbed below skin level, is also advised against.
While natural, essential oils are also a no-go as some can cause harm to unborn babies. For example, rosemary can increase blood pressure and clove, clary sage, cinnamon and rosemary could induce contractions.
Benzoyl peroxide is also unsafe—opt for clay masks and plenty water to treat those pesky hormonal breakouts instead.