When it comes to security blankets, or musy's, it's important to get it right. This musy might be the most important thing to your baby when they need a little extra comforting.
Aden + anais are a wonderful online baby products retailer who specialise in large, soft, breathable muslin squares. The owner, Raegan Moya-Jones, could not locate the right kind of swaddling musy for her babies, so she set about sourcing her own.
The muslin squares are not just for swaddling, they are of such a size that they can be used as a stroller cover, nursing shield, tummy time blanket, or a burping cloth.
If you have an aden + anais musy you will appreciate the usefulness of these as well as how soft they are, not to mention how your baby feels about them.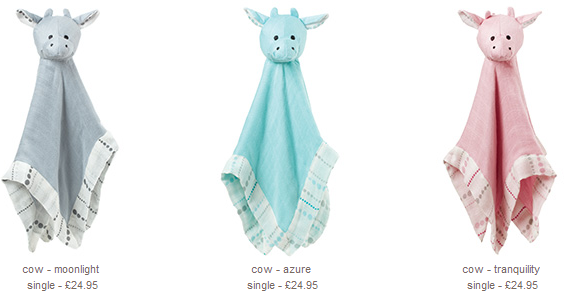 One thing we love are the musy mates, designed to be baby's comforter. A security blanket that will become much loved, these bright designs based on animals are just lovely and would make a perfect gift for new babies.
As well as swaddles and muslin squares, aden + anais also sell a great range of softness, from sleeping bags, towels and washcloths, changing mat covers to bips and burping cloths.
Find out more about aden + anais musys and musy mates at this link –