Finding out you're pregnant is an exciting moment; but it can also be coloured by apprehension over your job security.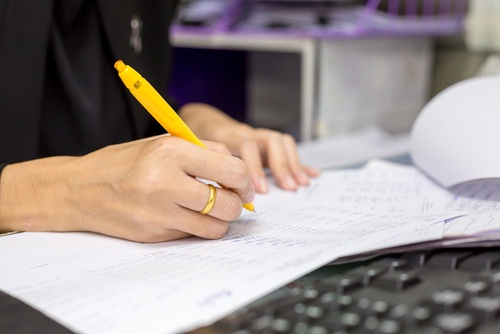 In tacit confirmation of the discrimination many expectant working mums face, extra legal protection for new and pregnant mothers is being considered by the government.
In answer to last August's recommendations from MPs on the Women and Equalities Committee, existing law against discrimination in the workplace is being revised.
Despite the fact that it is illegal to discriminate against a woman because of pregnancy or because she has had a baby, 11% of mothers felt forced out of their jobs, according to MPs' research, with the number of those women feeling pressured to resign having nearly doubled to 54,000 since 2005.
Business Minister Margot James says: "There should be zero tolerance of discrimination against pregnant women, or women who have just given birth. That's why we are committing to making sure new and expectant mothers have sufficient protections from redundancy."
The current and impending revisions to such legal protection should last from the beginning of pregnancy until the cessation of maternity leave. For details on your ante and postnatal rights, see here.
Via babylondon.co.uk