Bonfire night is fast approaching and this year, like many other events, public firework displays, and other organised activities are likely to be cancelled. But this doesn't mean you can't still have loads of bonfire and firework-themed fun at home.
Here are some other ways you can celebrate with a bang!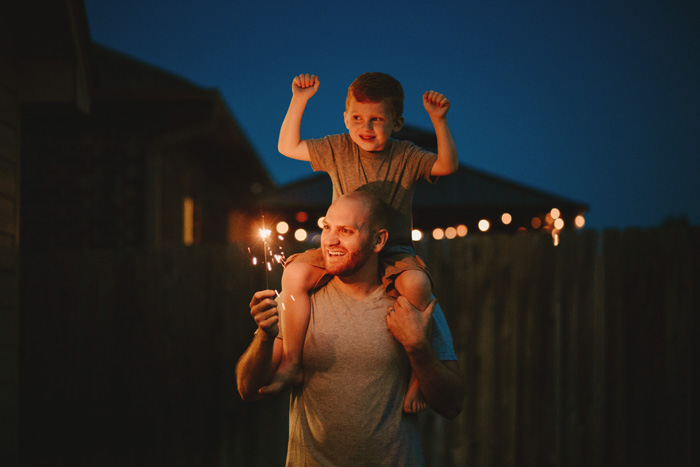 Crafts
Fireworks and bonfires lend themselves to loads of fun and creative crafting. Here are a couple of ideas:
Make cardboard tube fireworks by decorating some cardboard loo roll tubes with paint, sparkles and any other crafty items you have. Use pipe cleaners or tissue paper to make coloured flames shooting from the top.
With just some salt, paint and black card you can make some fabulous pictures this bonfire night. Glue salt to the card and then drip paint on to see the colours mix together for bright and fun pictures.
Games
No celebration is complete without some games!
Why not do a treasure hunt in the dark? Hide glow sticks around the house and garden – making some trickier to find by putting them in bushes or just visible under the back of plant pots. Send your little ones off to see how many they can find.
'Firework dancing' is a little bit like musical statues but… when the music stops you need to move like a firework! Whoever is in charge of the music shouts out the name of a firework and everyone needs to pretend to be that one. For example, if 'Catherine Wheel' is shouted everyone needs to spin around, or crouch down low, then jump as high as you can if the person says 'Rocket'!
Food
Why not make these yummy treats to enjoy in the warm this bonfire night?
Marshmallow rockets are super quick to make, with just some giant marshmallows, wooden skewers, melted chocolate and sprinkles. Pop a marshmallow on the end of the skewer, melt some chocolate and dip the marshmallow in. Then dip it again into some sprinkles and stand them upright until they set. These are a lot of fun to make, and even more fun to eat!