Mornings can be manic—so what's better than a basic, but wholesome breakfast that can be whipped up in minutes?
Enter these supremely yummy, seriously simple, mini egg muffins!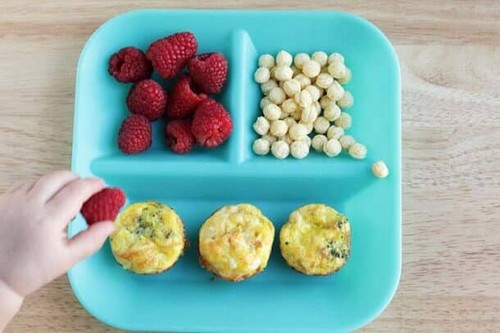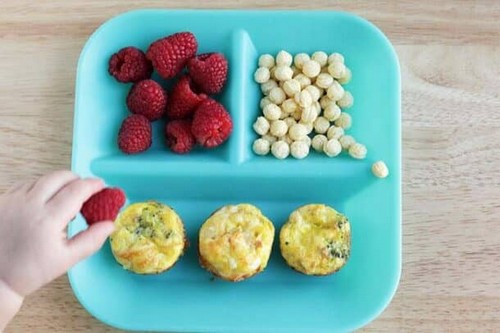 Eggs are packed with protein, fats, and the brain-boosting super-mineral choline. Make a batch of these eggy babies the night before, and simply reheat for rumbling bellies in the morning. (They also work a treat in lunchboxes, too!)
Feel free to mix up the veg for your faves—and introduce new ones to your tot's repertoire in this easy-to-handle shape and easy-to-chew texture. Think raw or roasted squash, shredded carrots or chopped broccoli florets, greens, or peppers.
Take 15 minutes and breakfast is sorted!
Ingredients:
1 tablespoon onion, peeled and grated (or 1/4 teaspoon onion powder)
1/2 cup butternut squash, finely grated (or leftover roasted squash, cubed)
2 eggs lightly beaten
1/2 cup cottage cheese, drained if needed
1/4 cup shredded cheddar cheese
2 tablespoons grated Parmesan cheese
Method:
Precook veg if needed.
Preheat the oven to 180 C.
Mix together all ingredients.
Spoon into greased muffin tray (approx 1 tbsp per muffin).
Bake for 18-20 mins.
Leave to cool for a few minutes, then gently loosen from tray using knife.
Via yummytoddlerfood.com.