Poor broccoli gets such a bad rap from most children under the age of five. Who am I kidding? – even older children – adults if we're keeping it real – complain about broccoli.
My two-and-a-half-year-old is suspicious of any green veg barring peas. She eats broccoli because she has been taught to eat what I give her, not because she likes it.
Broccoli contains a ridiculous amount of goodness; I keep dishing it to my wee one in the hope that she'll acquire the taste one day. My mum did the same, and I love broccoli – cooked or raw.
If you're a much kinder mum than me (and take pity on your broccoli-hating tot), you might be interested to know that M&S has recently started offering a new variety of broccoli for kids – White Gold Sprouting Broccoli.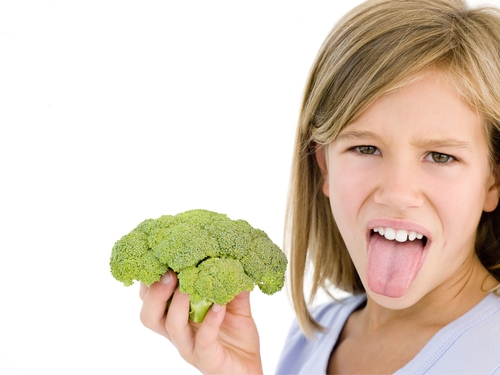 The florets area suspicion-minimising white and the new broccoli for kids has a milder and sweeter taste. In other words; it's much more conducive to a child's palette.
And it is full of nutrition; containing vitamin C, caretenoids, iron, folic acid, calcium, fibre and vitamin A.
White Gold Sprouting Broccoli just might help you persuade your tot to eat his 'greens' – and even enjoy them!