It's time to pit your wits against the #NappySplat challenge to see if you can prove your nappy changing knowledge to unlock BIG prizes! You can take it on here.
In a mobile friendly Facebook app, users will have to apply the correct product in a fast and frantic game. The entrant will be presented with a flurry of different types of nappy. In a speed challenge, the entrant must decide which product is best for the nappy, or whether it should be binned. For each correct answer an entrant will gain a plus point, but for each incorrect answer, they will lose a point.

Each entrant who gains a score of 10 points can then access an instant win draw for £100s worth of nursery prizes, Amazon Kindles, Amazon vouchers and much more. Plus, there are thousands of exclusive Sudocrem discount vouchers to be won.
To take on the Nappy Splat game, all users have to do is:
Find Sudocrem on Facebook (facebook.com/sudocrem) and "Like" the page
Click on the 'Nappy Splat' game app
Submit some quick details
Then the user must apply the correct product to score points
Entrants must hit a score of 10 to enter the instant prize draw
This game is open to play every day and users can earn extra goes too (Inviting friends to play etc.)!
Prizes include:
Amazon Kindle Fire 7″ x 6
Silver Cross Pushchair x 3
Luxury Leto Baby Changing matt x 3
Nattou Animal Mobile x 3
Gro-Hush White Noise Baby Calmer x 4
Aquabeads Super Mario Set x 3
Miffy Milestone Cards x 4
BubbleBum Travel Happy Bundles x 5
Bottle of Ace Gentle x 10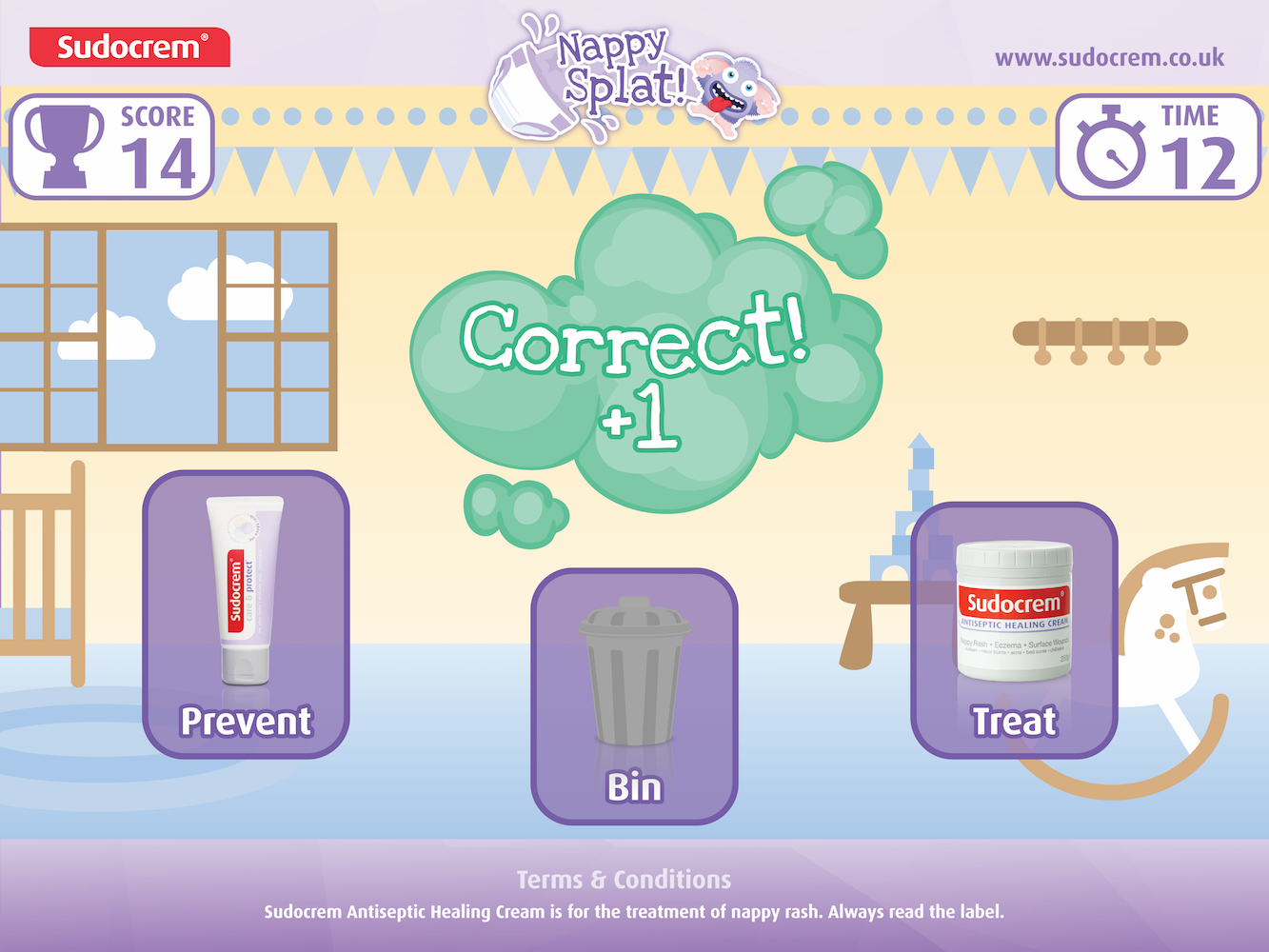 But hurry, as it ends 3rd April 2016 at 11.59pm! Play here.