Brit families love Center Parcs. Why? Because there's loads of stuff to keep kids occupied. And just to up the ante, Center Parcs has just launched a new Activity Den across its five Villages in Woburn Forest (Bedfordshire), Sherwood Forest (Nottinghamshire), Elveden Forest (Suffolk), Longleat Forest (Wiltshire) and Whinfell Forest (Cumbria).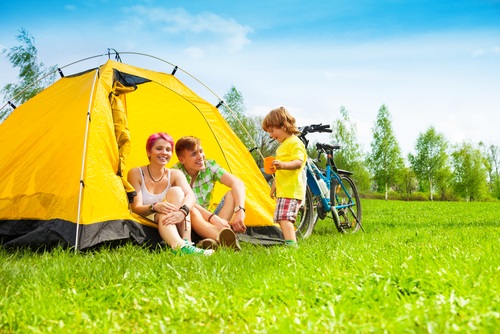 Research conducted by activity specialist In2Action amongst 1,000 Center Parcs guests, revealed that 80 per cent of parents are looking for their family to try something for the first time while on holiday and wanted their short break provider to offer the opportunity to give children and families the freedom to have their own adventures, hence the Activity Den; which has been specifically designed to encourage children (and their parents) to try something new together and take home mementos of their stay. The children's activities for 2-14 year olds include much more theatre and parental involvement, whilst also giving families keepsakes to take home with them. Check out some of the brand new activities offered by the Activity Den:
• Woodland Adventurer (3-7 years); an action-packed activity, making woodland headdresses and pendants before taking part in specially designed woodland-themed games
• Forest Crafts: Mini Beasts (3 years+); create a unique mini beast mobile and pom-pom spider to hang at home
• Forest Crafts: Hobby Horse Hoedown (3 years+); decorate a hobby horse which can then be shown off at the final awards ceremony. Winning rosettes will be awarded for best dressed and best behaved
• Forest Crafts: Woodland Creations (3 years +); create a family of woodland creatures as well as a habitat home for them to live in
• Chocolate Chefs Academy (3-7 years); make a chef's apron and hat, create a range of tasty treats and design secret recipes in the Center Parcs Chocolate Factory.
The Activity Den replaces the Time Out Clubhouses at all Center Parcs Villages.
For more information in Center Parcs, visit Centerparcs.co.uk.