While we're still in semi-lockdown, gardens are becoming the new "place to be", especially when the weather is nice. There are loads of ways the whole family can have fun in the garden, without spending a fortune on toys! Here are some of the best cheap and cheerful things you can buy to keep your kids entertained in the garden.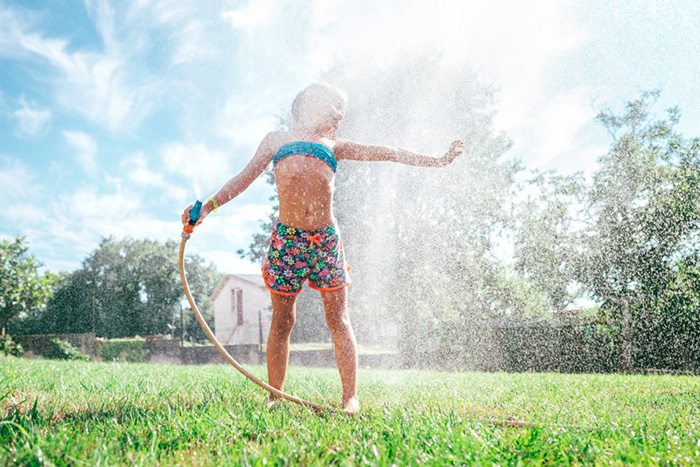 Bubbles
Bubbles are just amazing for children of all ages! Even those approaching their teens will be hard-pushed to resist chasing and popping bubbles, as well as seeing who can make the biggest one.
Paddling pool
You can spend as little or as much as you want to on a paddling pool to keep the kids cool and entertained on a hot sunny day. For toddlers, you might not even need a pool – a large container filled with water can do just the job. (Always remember to supervise young children around water.)
Water soakers
There's no need to go all out with expensive water blasters, a simple foam soaker will have your kids entertained for hours and they're ideal for younger children! You can have hours of fun having battles to get each other soaked.
Beach balls
Who says these should be reserved for the beach? This classic pool toy is just as much fun on land. Any inflatable and colourful ball is the perfect way to have fun in the garden. From catch to volleyball, you can have loads of fun for very little money.
Frisbee
For exhilarating games of catch, nothing compares to a Frisbee! The perfect toy for lots of outdoor fun – all the family can enjoy this classic game, whether in the garden or a local outside space.
Foam gliders
Foam glider planes are easy to get hold of and cost very little. They're quick and easy to assemble and offer endless fun for children of all ages. Whether you see who can throw one the furthest, or whether you try and get them to do a loop-the-loop, everyone will enjoy watching the gliders fly!