It's never too early to start getting your child into the habit of practising good hygiene. From washing hands regularly to brushing teeth well, keeping themselves clean is a good skill for your children to learn early on in their lives.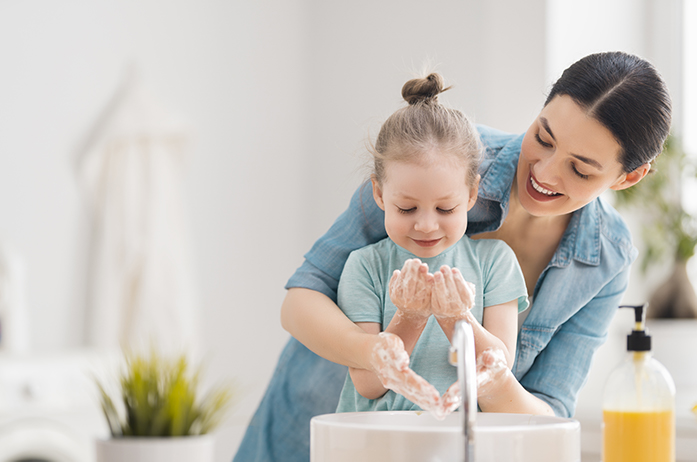 Keeping clean helps to kill germs and prevent sickness, as well as boosting confidence by keeping smells at bay. For children, the basics of good hygiene are:
Washing their hands
Covering their mouth when they cough or sneeze
Having regular baths or showers
Brushing and flossing teeth
When your child is young, you'll have to help them with many of these habits and encourage and praise them. It's also good to talk openly and honestly about the importance of good hygiene.
Over the last few months, we've all become very accustomed to hand washing in ways we may not have been before, and this is a good way to instil those practices in your children to take them on through their life. Many germs are spread via the hands, so encourage regular hand washing with your child, particularly before eating and after going to the toilet.
Showering and bathing is important and you can encourage this as part of a bedtime routine at the end of a day – a nice warm bath is a good way to get your child relaxed and ready for bed. Once they are able to wash themselves, make sure they cover all areas of their body and dry themselves thoroughly before getting dressed.
Fresh clothes are also important – even if items don't look dirty they should be changed regularly. Clean underwear every day is especially important.
Leading by example when it comes to good personal hygiene is very important – make sure you also follow the guidelines you're setting for your child.