This is a great time of year to spend some time in the kitchen with your little ones. There are loads of Christmas themed recipes you can enjoy making together. Here's a selection for you.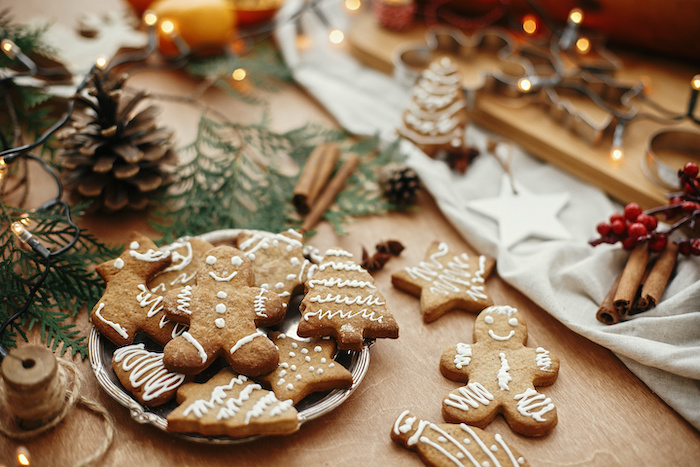 Even the smallest of hands will love decorating this festive snowman biscuits. You can bake the biscuits and freeze them if you want to, then decorate them another time. If you aren't all that great at baking, take the decorating idea and turn biscuits you've bought into snowmen instead.
These are great fun to make and even more fun to eat! You'll also find a downloadable template for the chimney cupcakes attached to this recipe.
Making these delicious pizzas is a good way to get your children involved in making their own dinner – and can also encourage them to try new foods.
Pretty and scrumptious, this recipe is a really fun activity for little ones and only needs four ingredients! They make a great gift for friends and family too.
If you're feeling creative this is a fabulous way to spend a cold, wintery afternoon. This gingerbread train will delight children of all ages – right from making it, through to eating it.
Another twist on a favourite savoury treat – these can be made it any shape you like, from a Christmas tree to a star or a bell.