This year has been like no other we've known in our lifetimes. And Christmas is likely to be far from the norm for many. However, thanks to the power of technology, there are still lots of ways you can connect with family and friends over the festive season.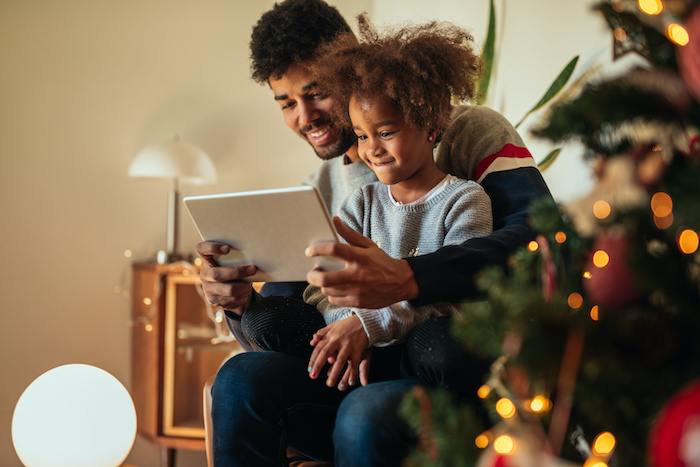 Every family has their own Christmas traditions (and quirks), and distance doesn't mean you can't continue to enjoy those moments together. A video chat or FaceTime session lets you wrap presents or decorate your trees at the same time, while grandparents could still watch your little ones leave a mince pie out for Santa and even read them their Christmas Eve bedtime story.
If snuggling up to watch a film together is something you're going to miss this year, then why not take advantage of Netflix Party? This allows you to watch films with family and friends and you can even chat to each other at the same time.
For many families, Christmas isn't Christmas without some fun games – so why not do this online too? Set up a zoom meeting and play cards, charades or Pictionary together. You can even use the power of technology to eat your Christmas dinner together if you want to!
While connecting with family and friends this Christmas won't be the same, technology will really help many people feel closer together. But, there's also something so special about a good old-fashioned card or letter – especially for older relatives who might not be so up-to-speed with mobile phones and laptops.