If you're thinking of sprucing up your child's bedroom, there are lots of great ways to make it unique. No matter the size of the room, or whatever budget you may have, here are a few cool ideas to help inspire your house make-over.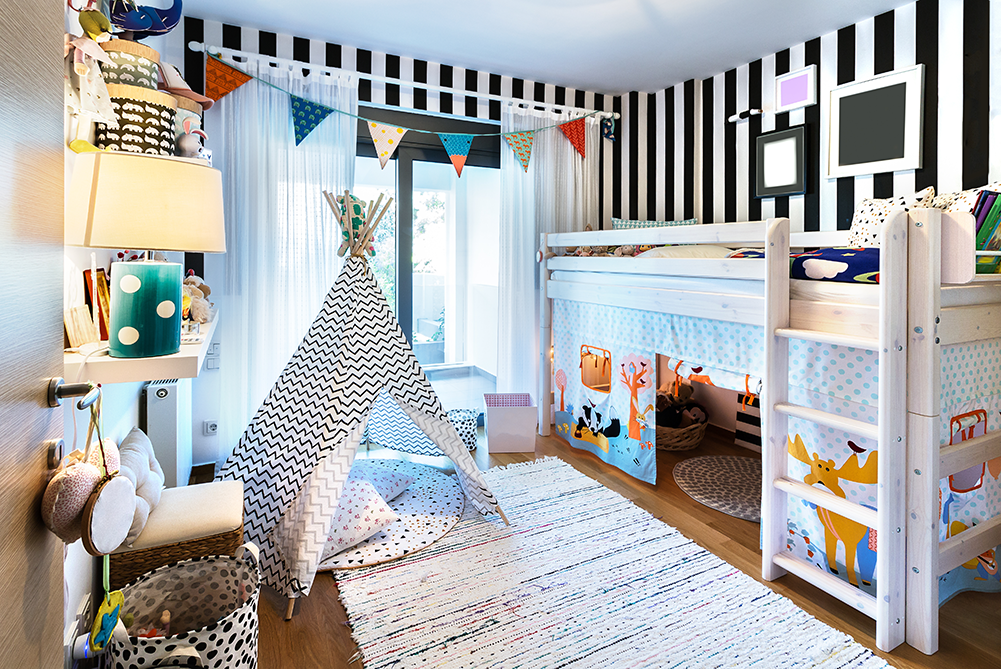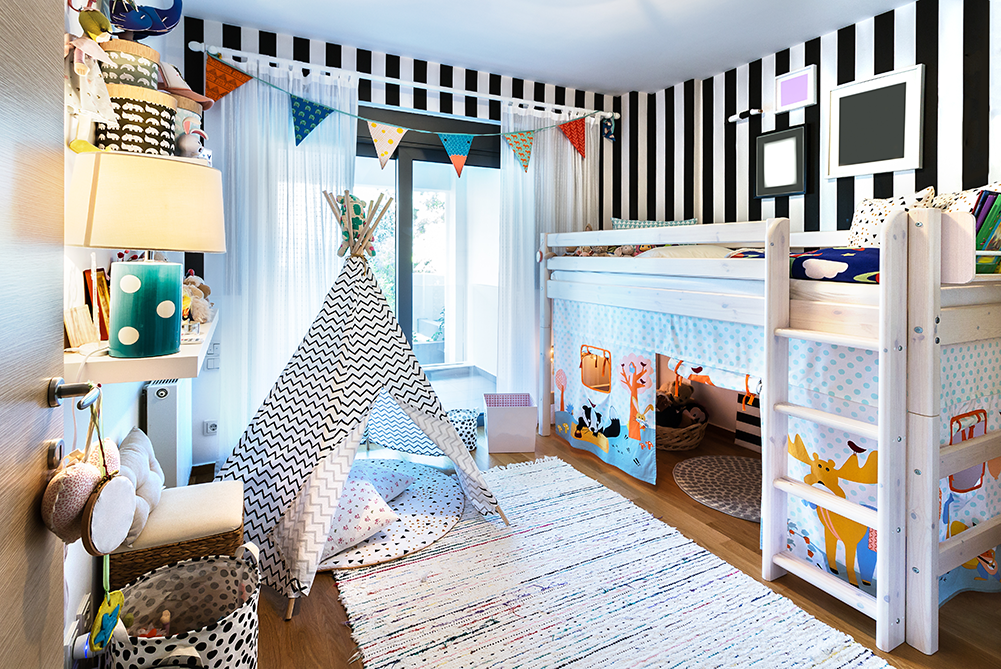 Blackboard paint
A simple fresh lick of paint is a great way to liven up your little one's bedroom without spending a fortune. You can use blackboard paint to make a feature wall that can not only make for a fun way for your child to get creative, but it can also be a practical way for you to help them learn.
Quirky storage solutions
A cheaper alternative to storage furniture can be found in a few funky tote bags. Attach some little hooks under the windowsill in your child's bedroom to hang the bags from and you have a cool, simple way of storing toys and books.
Frame artwork
If you have plain walls, prints are a great way to brighten them up. What could make for better prints than ones your children make themselves? Frame some of their paintings and drawings to create a colourful gallery wall.
Get crafty
Make some cool bunting to add a lovely decorative touch to your child's bedroom wall. Use any fabrics or patterns you like; you can even get your little ones involved in the crafting process.
Create a dressing-up corner
Rather than putting costumes away in a box (which can also take up valuable floor space) make a feature out of princess dresses or superhero costumes. Attach a hanging rail to a wall to display their collection so they can easily transform into their favourite character any time they like.