While Christmas can be a wonderful time of year, full of fun, celebrations and festivities, it can also be a very stressful time for parents and can have a big impact on mental wellbeing. Here are some tips for coping with the mental health pressures of the festive season.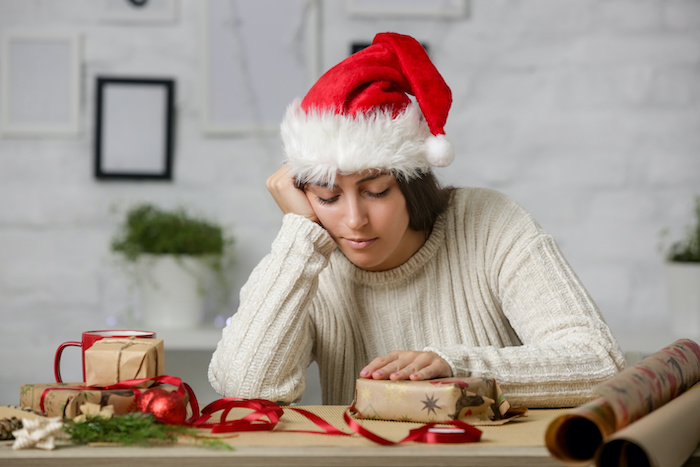 Reduce the financial impact
This is one of the biggest worries for parents at Christmas. The expense of presents, food and other festivities can really get you down. Find ways to minimise your spending – buy second-hand gifts (kids get bored of toys very quickly), make a simplified dinner, use vouchers to shop and set budgets for presents. Make arrangements with friends and family to only buy for children or do a 'secret Santa' instead.
Focus on you and your family
Tension between families is often exacerbated at Christmas. Coming together as a happy family one day of the year is often an unrealistic expectation. Talk to your partner and children and find out the best way to have the Christmas you want. Don't feel you must keep everyone happy – it's impossible – so do what's right for you. If the prospect of anything seems daunting, then don't do it.
Don't force fun
One of the worst things about Christmas is the pressure of 'having fun'. Maybe you don't want to spend all day pulling crackers and playing games… so don't! If your ideal Christmas involves the sofa, a glass of wine and a film while the children play with their new toys, then do that. Those who love and care for you will understand.
Take time out
If you feel overwhelmed with the whole occasion – whether it's buying gifts, cooking dinner or trying to entertain guests – then take a little time out. Spend an afternoon away from your diary or your to-do lists. And, on the day itself, take yourself off for a little walk to clear your head if you want to. Don't worry about offending people – your mental health is far more important.