While Christmas can be a wonderful time of year, full of fun, celebrations and festivities, it can also be a very stressful time for parents. From managing your children's expectations to trying to co-ordinate visiting family, the festive season can be the cause of a lot of pressure.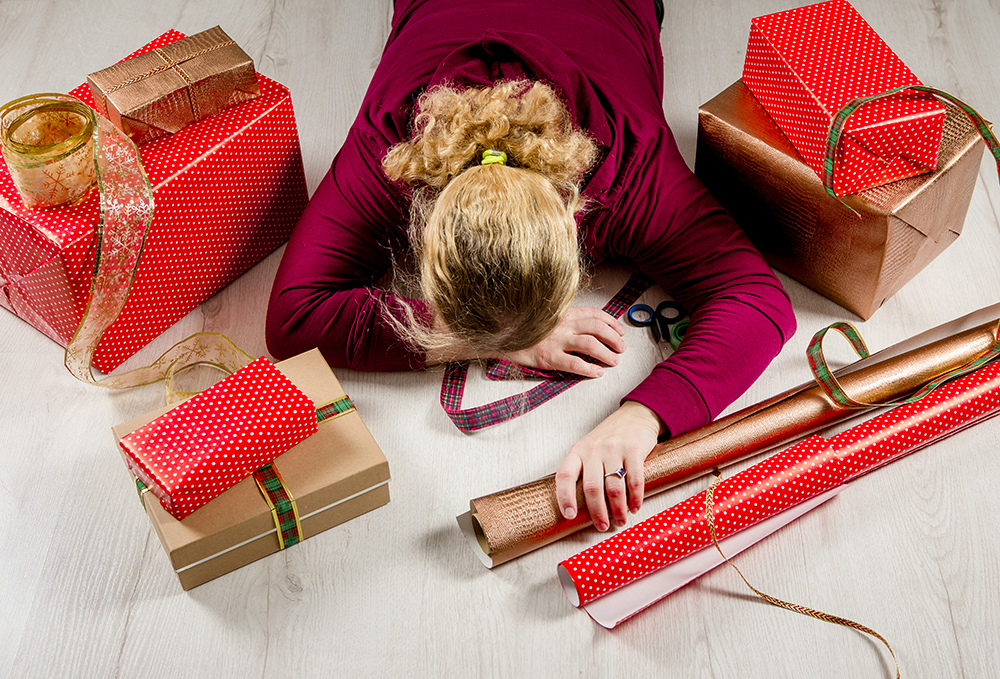 Financial pressure is one of the biggest things that most parents experience at Christmas. The expense of gifts and food alone can cause many parents to feel overwhelmed and even anxious. There are ways you can ease this burden – do a simplified version of Christmas dinner, use vouchers to shop, set budgets for presents and don't spend money you don't have – it's just one day, after all.
Tension between families is often exasperated at Christmas. Coming together as a happy family one day of the year is often an unrealistic expectation. Everyone (including you) may be under stress to a certain degree, whether through work, finances or other individual situations. Try and be as understanding as you can, remember why you may be feeling stressed and have in mind they could be having the same feelings too. If you have 'sides' of the family that don't get one, then separate them, whether it's over different days or at different ends of the table. But, remember – this is YOUR Christmas too, so if the prospect of your family dinner seems daunting, then don't do it!
YOU MUST HAVE FUN! This is one of the worst things about Christmas. The expectation to have so much fun! Perhaps you want to lie on the sofa and watch a film, maybe snow (if we're lucky enough to have it) doesn't appeal to you. You might not have a clue what the words are to even the most popular Christmas Carols. Forget it – fun can't be forced! If your family wants to lounge around in onesies for the whole of Christmas, then do it!