Taking time to get creative with your children is not only fun but allows your little ones to let their imaginations run wild. You don't need to spend a lot of money to have crafting fun with your children. Here are some great ideas.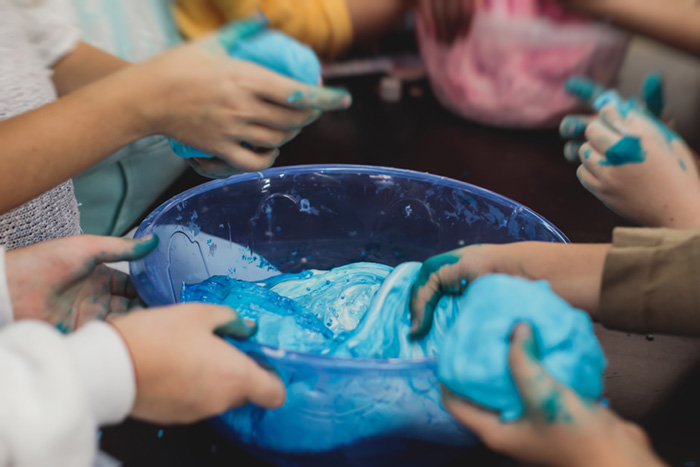 Make your own play dough
Making play dough doesn't need to cost a fortune or take ages to do – this recipe only has three ingredients and takes a few minutes to make, so your little ones can be sculpting away in no time!
https://www.makeandtakes.com/3-ingredient-play-dough
The Hungry Caterpillar
Bring the adorable creature from this book to life with just some red, green and black paper, scissors, glue, a stapler and googly eyes.
https://www.thesprucecrafts.com/diy-caterpillar-craft-for-kids-4125131
Recycled watering can
Empty milk containers make the perfect eco-friendly watering can. All you need to do is make some holes in the cap and you're all set for some fun in the garden. You can even decorate them if you want to.
htps://makeit-loveit.com/make-a-watering-can-from-an-old-milk-jug-perfect-for-kids
Funky origami finger puppets
These finger puppets are not only great fun, but they're so quick and easy to make. Little ones will love making their own animal puppets to play with and maybe even put on a little show.
https://www.thesprucecrafts.com/origami-finger-puppet-tutorial-2540979
Yoghurt pot wind chimes
Recycling crafts are simple and a good way to teach your little ones about the importance of re-using things. These wind chimes are great fun to make and will brighten up your garden too.
http://frogsandsnailsandpuppydogtail.com/yogurt-cup-wind-chimes/
Paper plate flower basket
This is a really simple way to keep your children entertained, using just paper plates, coloured paper, pipe cleaners, scissors and glue.