You may spend many an hour doing fun crafting with your children, but why not indulge in some adult crafting at the same time? Crafting is a great way to relax, with or without your little ones. If you want a little down time, try some of these great crafts for adults to unwind and let your creative juices flow.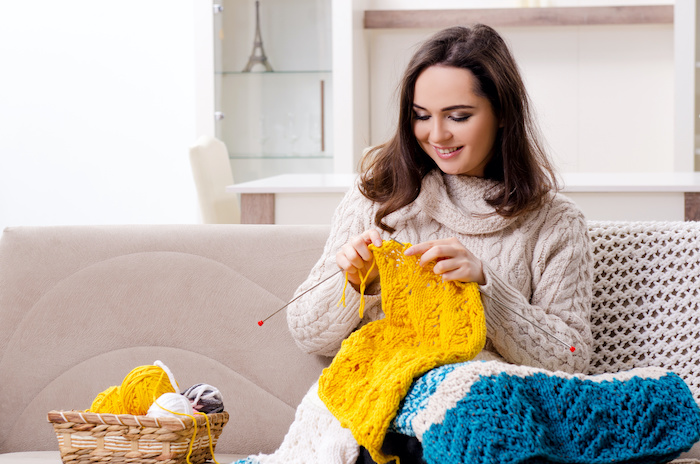 Colouring
This is so simple, yet so relaxing. Adult colouring has become a big thing over the last few years, with many parents using it to relax. You and your child can engage in this activity together, or you can take a little time to yourself while the little ones are in bed. There are lots of adult colouring books readily available and plenty of free downloadable sheets online too.
Knitting and crochet
No longer seen as hobbies only your nan would indulge in, knitting and crochet are great ways to unwind while being productive at the same time. There are lots of resources online for first-timers to try their hand at making anything from blankets and booties to hats and scarves – perfect for keeping your family warm this winter.
Card making
Making your own cards for friends and family can be a really relaxing and enjoyable hobby. By designing your own you have control over the look and sentiment of your card, so you can deliver the perfect message. Homemade cards also offer a far more personal touch than one bought off the shelf.
Air-dry clay crafts
Having fun with clay isn't just for kids. There are a host of things adults can make with air-dry clay. Kneading and moulding the clay can be very relaxing and therapeutic and you can create pretty much anything you want to – from decorations and ornaments, to coasters and trinket trays.