The outside world lends itself to some wonderful craft ideas, and you don't even need to leave your garden for some of these fun things to make and do.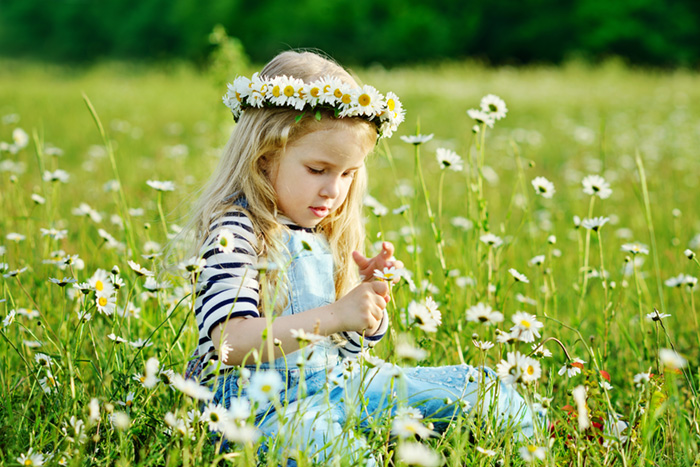 Rock creatures
Uncover some rocks or stones and paint them to make fun characters. From monsters to creepy-crawlies, your little ones will have hours of fun painting.
Twig ornaments
Find twigs of all sizes and turn them into funky ornaments you can hang in the garden. Paint them and stick them together to create wonderful colourful shapes.
Make perfume
Collect petals from flowers and soak them in water. Let the aroma of the petals infuse into the water for your very own perfume.
Re-create a tree
Collect sticks and twigs from your garden, along with leaves of different shapes and sizes. Take a large piece of cardboard or paper and re-create a tree using the things you've collected. Let your little ones make a tree trunk, add 'branches' and stick the leaves all around.
Pressed flowers
Pick some small flowers or leaves from your garden. Make sure they are dry and place them inside the pages of a thick book for three to four days to press them. To prevent staining the book pages, put one piece of scrap paper under and one piece of scrap paper over the flowers before you close the book. Once you take the flowers and leaves out you can use them to make pretty pictures, ogifts for friends and family, such as decorated boxes or card bookmarks.
Make a crown
Imagination is the only limit to making a crown from things you find in the garden. Twigs, daisy chains, leaves, flowers and long grass can all be woven and fixed together to make a crown for a fairy princess or a woodland wizard.