Whatever the age of your child, painting is always fun – even more so if you have little ones who like to get messy. Being stuck indoors is the perfect time to try some of these cool ideas for creative painting with children, using just about everything other than a paintbrush!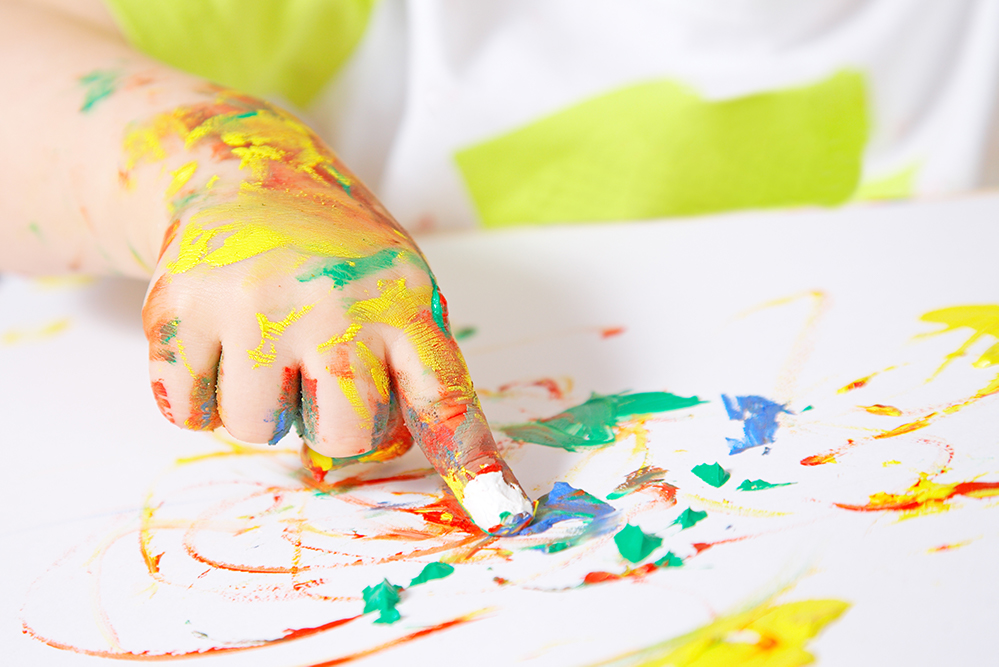 Make finger monsters and creatures
Use finger painting to create all kinds of monsters, creatures and anything else that takes your fancy. Use fingerprints to make bodies and heads, then decorate with googly eyes or add legs and faces with pens or pencils.
Tyre tracks
Use an old toy car or truck (or one that could be easily washed after) to make cool tracks with paints. Dip the wheels in and let your little one's imagination go wild as the vehicle zooms across the paper leaving colourful trails behind.
Blow painting
Using water paints or thinned down paint, drop a blob in the middle of the paper. Then take a straw and get your children to blow the paint and see what shapes it makes. Just like the finger painting, you can add eyes, legs and arms to make splodge monsters.
Handprint creations
Make handprints on paper with different coloured paints and let your little ones see what they can make from the hand shape. Some ideas include a duck, octopus and a person with crazy hair.
Cookie cutter pictures                  
If you have cookie cutters, dip them in paint and use them to make fun pictures. Use any shapes you have and see what fun scenes you can make with different random shapes