The Goldbug Harness Buddy backpacks are a great way to keep your toddler safe whilst allowing your little one to have some fun.
The backpack range has 25 cute characters to choose from, including a chimpanzee, tiger, rabbit, puppy and many more.
The idea behind the backpack harnesses is to offer a toddler more than a restraint. Instead, the harness is a companion to join in with the adventures whilst outdoors in public areas.
If your little one wears a harness but dislikes, the Goldbug harness should be considered. He will be asking for help to put it on!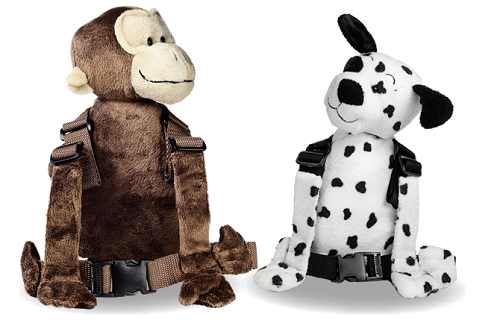 The strong adjustable straps fit snugly on the child – while the parent holds the tail of the backpack.
The reins can be quickly removed and placed into the pouch, allowing the child to explore alone where safe.
There are now three new characters in the range; Owl, Elephant and a pretty Fairy…. Too cute!
They can also keep treasured possessions inside the backpack too and the Harness Buddy is machine washable. Suitable for 18 months plus.
Find out more about the Goldbug Harness Buddy backpacks at this link www.goldbug.eu