So, you've had three kids and your belly is not quite what it used to be; that's what happens when something is stretched to some serious kind of proportion (more than once). But what about 'dadbod'? You know – cuddly torso, gentle paunch with killer guns and sexy-toned legs…uh, it's not like dad had to fit the equivalent of three watermelons in his tummy (never mind get them out)!?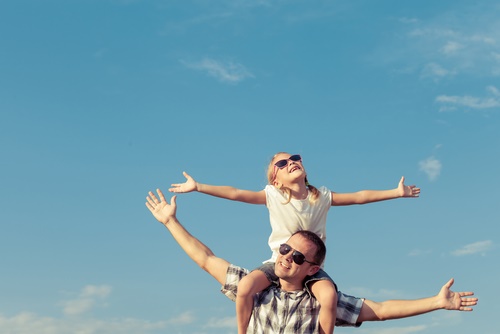 But dadbod – it's a real thing. A new study by Northwestern University's Feinberg School of Medicine has revealed that men who become fathers experience weight gain and an increase in body mass index (a measurement of body fat based on height and weight).
The research initiative tracked more than 10,200 men over a 20-year period and found that men who didn't become dads actually lost weight over the same time period.
Study author Craig Garfield, a Northwestern associate professor, said in a press release, "You have new responsibilities when you have your kids and may not have time to take care of yourself the way you once did in terms of exercise."
What is most interesting about the dadbod is that women apparently love it. In a recent article by US student Mackenzie Pearson, which went viral, dadbod is described as something that makes boys seem more human, natural, and attractive. And it's not just wives and mums who think so. Uni-kids are totally into this whole dadbod thing, with dudes in their 20s flaunting 'the squish', and gals lovin' it.
Now all we have to do away with is the severity of double standard and make 'mumbod' a thing of the future!
Sources: Washingtonpost.com – "Yes, men gain weight when they become dads, study confirms" and msn.com "Beer bellies are in, biceps are out: introducing the 'Dad Bod'"