Suitable from 10 months, this mouth-meltingly delicious veggie bake is easy on texture—and even more so on tastebuds. Also—aubergines are a typically under-utilised veg, even though they're packed with incredible nutrition: potassium, vitamins B1 and B6, magnesium and antioxidants. Make this more-ish, health-boosting dish for the whole family in just under 30 minutes!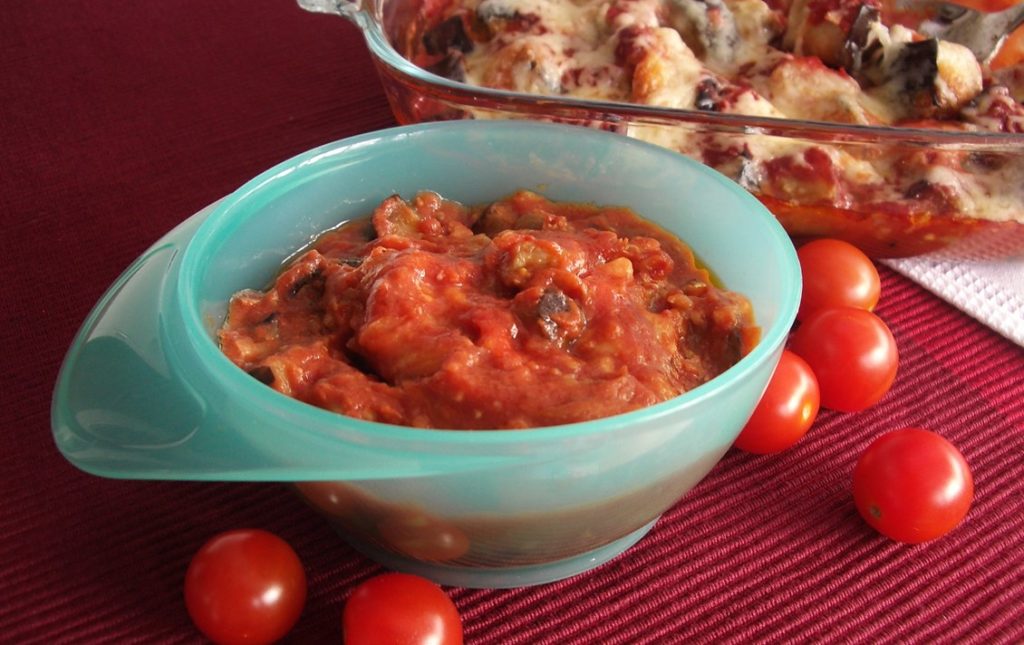 Ingredients
2 medium aubergines, cubed
2 tbsp rapeseed oil
1 garlic clove, chopped
500g passata
200g mozzarella, sliced thinly
50g cheese (your choice), grated
20g fresh basil, chopped or torn
Method
Heat oven to 180C/fan 160C/gas 4.
Heat 1 tbsp oil in a pan, toss in garlic and cook for 1 minute (careful not to burn!), add in the passata and lastly, the basil. Simmer for 10 minutes or so.
While the tomato base is gently simmering, heat remainder of oil in another pan, frying aubergine until golden brown. Place on kitchen towels to soak up any excess oil.
Spoon just enough of the tomato sauce to cover the bottom of an ovenproof dish, cover with single layer of aubergines. Dollop in a bit more sauce, then cover with mozzarella.
Repeat until your ingredients are used up.
Bake for 20 minutes, remove from oven and top with cheese. Cook again until lightly golden.
Serve the lasagne-style dish with chunky, blw-friendly bread 'soldiers'.
Recipe adapted from madeformums