When it comes to designing a space that is beautiful – but makes room for the practicalities of raising children, Gabrielle Stanley Blair knows her stuff.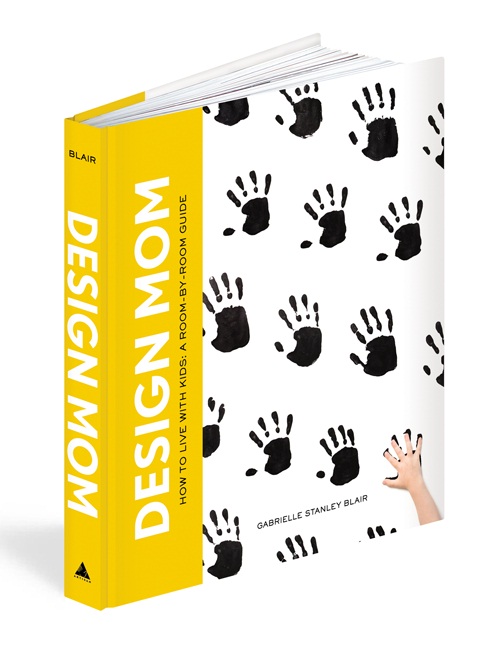 A mum to six kids, Blair has, quite expectedly, garnered a considerable amount of experience when it comes to making a home family-friendly.
But she's also the name behind DesignMom.com, the success-story blog that provides practical advice and hard-earned wisdom for living with kids; launched over nine years ago, and with nearly half a million readers each month.
The former art director mum believes that "a thoughtfully designed home is one of the greatest gifts we can give our families, and that the objects and decor we choose to surround ourselves with tell our family's story."
In her first book, Design Mom: How To Live With Kids, Blair moves through the typical family abode, room by room, offering a simple, yet expert, guide to keeping things organised, comfortable and stylish – all on a budget.
Achieving a balance between comfort and an aesthetic, smart use of space is a seemingly paradoxical combination for parents – especially those with little ones – but the book's 300 beautifully photographed pages are bound to inspire greatness. Or at least less clutter.
As gorgeously arranged, distinctly spotless, and dog-hair-free Blair's interiors are, the Design Mom guide does in fact give real-life solutions to the everyday quandaries within the busy household: there's everything from fixes that make it easy for children to help out around the house and ingenious storage hacks for all their toys and extraneous paraphernalia, to rainy-day DIY projects for the whole fam damily (including creative ways for displaying your kiddos' art) and even ideas on how to make the pariah of all rooms – the laundry area – pretty.
Blair also introduces revolutionary concepts that might just change the very dynamics of the domicile; including chapters on how space usage in a house can directly affect familial relations, and an ardent appeal to ban Disney merchandise in favour of more imaginative, ageless bedroom themes (the latter, no doubt, will be subject to much passionate debate).
Design Mom is not intended as an expanded version of your Pinterest boards – a collection of 'good' ideas never to be realised. The author backs up the ideal of a beautiful home with professional-level advice on exactly how to achieve it, while encouraging a realistic perspective on creating your dream; it should be viewed as a continual work in progress. Much like the raising of your children is never really finished, the place you call home will never be truly complete; plans shifting and evolving as the inhabitants grow and change within.
Pick up a copy of Design Mom: How To Live With Kids at Amazon.co.uk
Sources:
http://coolmompicks.com/blog/2015/03/24/the-design-mom-book-how-to-live-with-kids-by-gabrielle-blair/
http://www.denverpost.com/homegarden/ci_28079861/living-kids-design-mom-takes-it-room-by
http://www.sfchronicle.com/homeandgarden/article/Design-Mom-How-to-Live-With-Kids-A-6251433.php