Everyone loves taking photos to capture fun and memorable times. However, the days of taking your film roll in to be developed are long gone, with technology allowing us to instantly see the shot we've taken. Often, photos just stay on a phone or computer – why not print your favourite ones and use some of these creative ways to display your family photos?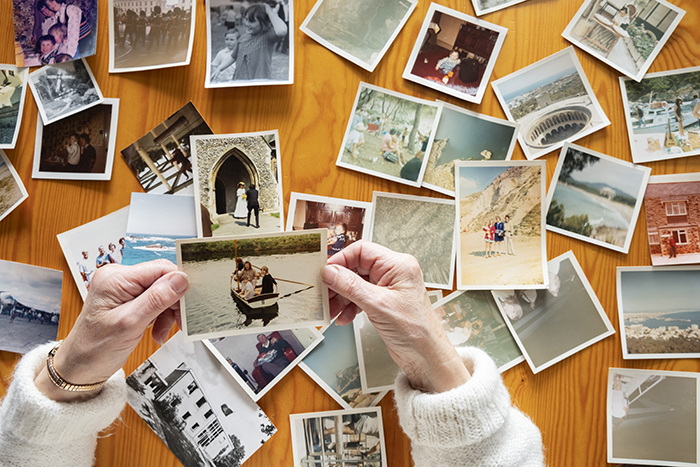 Make a photo wall
Dedicate an entire wall of your home for your photos – whether it's a feature in your living room or a section of your kitchen. There are lots of ways to create a wall dedicated to your family photos. You could make your wall a giant corkboard and pin pictures up in a random fashion, or make a uniformed display of your favourite prints in frames.
Photo magnets
Who doesn't love a fridge magnet purchased from the seaside or a visit to a new destination? Go one step further and make your pictures into magnets and create a fun display on your fridge. There are lots of companies online that offer this service, without charging a fortune.
Hanging flip books
You can get your pictures printed into flip books through various websites, but why leave them on a table to flip through when you can hang them on your wall? This is a great interactive display for family and friends to look through when they visit, and you can change the front picture as often as you like.
Chalkboard wall
This is a fun way to get your little ones involved with displaying your photos and allows you to be creative and change your display as often as you like. Instead of framing your pictures, paint a wall with chalkboard paint, attach your photos and draw your own frames around them. You can add messages, other drawings and change your design as often as you like!