Whether at home or school, children of all ages create wonderful works of art – from finger paintings to drawings. The delight on their faces as they present their work to you is something to be treasured and, as parents, we're super proud. So, here are some fun ways you can display your child's artwork for everyone to enjoy.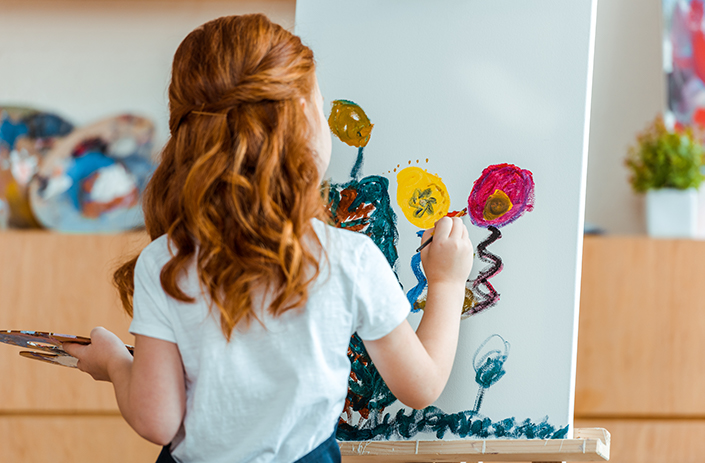 Have an art gallery wall
Use empty frames to showcase your little one's drawings, paintings and other creations. Use frames without glass and put the artwork in with sticky tack or pegs on string, then you can change the pictures any time you want to.
Make a collage
Take pictures of your child's work and use one of the many online resources to put them into a digital collage, which you can then print and frame and see all the wonderful pictures together.
Create a picture book
Again, there are lots of websites where you can make picture books of treasured memories – so why not do the same with your children's drawings? This is also a great way to keep their creations without having to find a home for thousands of bits of paper!
Keep a folder
Get a ring binder and plastic wallets and keep your little one's paintings and drawings neatly in a folder. You can store it away safely and bring it out to look through and enjoy any time you want. This is a fun way to share your child's art with other members of the family too.