Hand-me-downs and tatty toys – such is the tragic plight of the second child.
A new research campaign by high street retailer Debenhams has found that, on average, £500 less is spent on second children in their first year of life in comparison with firstborns.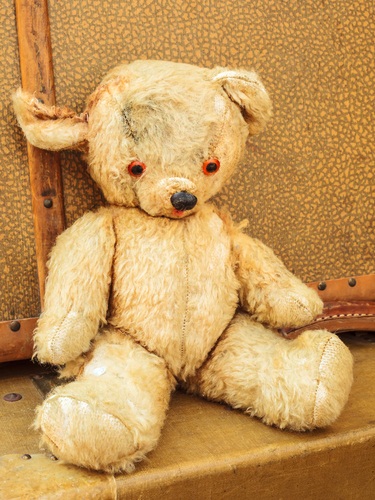 According to the findings, more than a third of mothers clothed their second baby in one or more hand-me-downs, with 46 per cent giving them toys originally bought for their elder sibling.
And though 82 per cent have a memento of their first child, such as a lock of hair or a video of their first steps, first laugh, first food experience and first breakdance (true story), only 23 per cent have such meticulous record-keeping for their second.
As if the absence of indelible memories weren't enough to conjure a tear, the report also revealed that first kids have on average 14 cuddly toys by the age of six months, whereas the later child makes do with a significantly diminished entourage of around eight.
Any mum of more-than-one will tell you that, while the slush-fund once reserved for mini designer duds and hi-tech baby gadgets may get sacrificed for schooling the firstborn, or saving for a bigger place to accommodate the bigger family, the main reason less money is spent on second children is due to experience.
Kids – especially little ones – actually need very little. It's only once you've brought one into the world, and your life shrinks to revolve around the basic staples of existence: wet wipes, nappies, and caffeine, that you realise this.
Documenting your child's every move and scrapbooking their follicles may also be overrated. Not to say that the second one's milestones are any less momentous, but with two or more children in tow, there's less time for extraneous administrative activities, and there's something to be said for being in the moment as opposed to capturing it on Instagram.
But it's no fun to begrudge parents-to-be the months of preparatory stockpiling of the nursery, or the grandiose plans to document all their offspring's waking moments until graduation – it's part of the excitement.
And as far as the suffering of the second-born stuffed into his brother's old jumpers and trailing a raggedy bunch of teddies goes? It's guaranteed that he doesn't even notice the fact that his stuff isn't brand spanking new.
(And he probably digs his big bro a whole lot more, anyway.)
Source: http://www.dailymail.co.uk/news/article-3042664/We-spend-500-baby-number-two-mothers-admit-clothing-second-child-hand-downs.html