Spring is almost here and even though we've seen chocolate eggs and other seasonal-related items in the shops since Boxing Day, we can now begin to enjoy the crafting fun that Easter brings!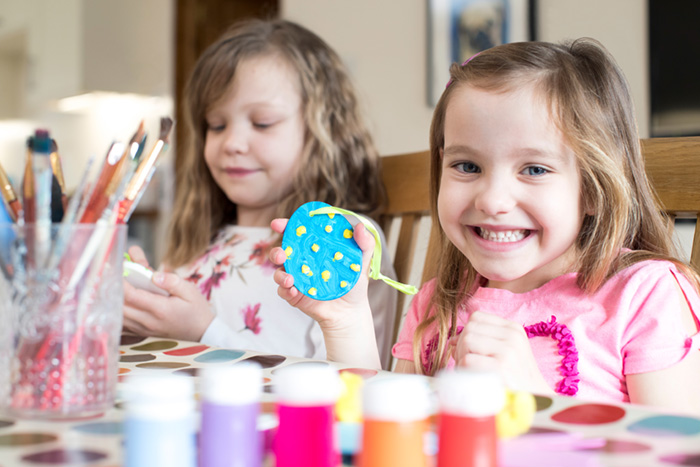 From cute paper cut out bunnies to exciting Easter egg hunts, here are some great tips for super fun Easter crafting with your children.
Funky painted egg cartons
Kids will have hours of fun decorating empty egg cartons and they can also make great little gift boxes for friends and family. Boxes are a blank canvas, so you can get as creative as you like. Paint them, draw patterns, add googly eyes or other crafty things. When your work of art is complete, add chocolate eggs for the perfect gift or use it for Easter Egg Hunt.
Plate bunnies
For younger children, plate bunnies are a fun idea. All you need to do is take a paper plate to use for the bunny's face and let them decorate with eyes, a nose, ears and whiskers. Pipe cleaners are fantastic for Easter crafting, under supervision.
Fancy bunting
This is great for crafters of all abilities and makes for a lovely decoration for either the lounge or the kid's bedrooms. You can purchase bunting sets online or make your own from scratch. Decorate each paper triangle with an Easter-related picture or patterns. Use paints, glitter pens, or any other craft items you have at home.
Easter hats
These are always fun to make, and you can turn even a simple paper plate into an Easter bonnet. Cut some cardboard into the shape of two bunny ears, leaving a tab at the end to attach to the hat later. Use glue to cover with fluffy cotton wool or coloured glitter and stick the folded tabs securely to the edge of the plate to complete the hat.