Walking is a good way for you and your children to stay active and enjoy some fresh air. Whether your child can walk with you, or they're in a buggy, there are many ways you can liven up a walk around your local area, providing the area is not crowded.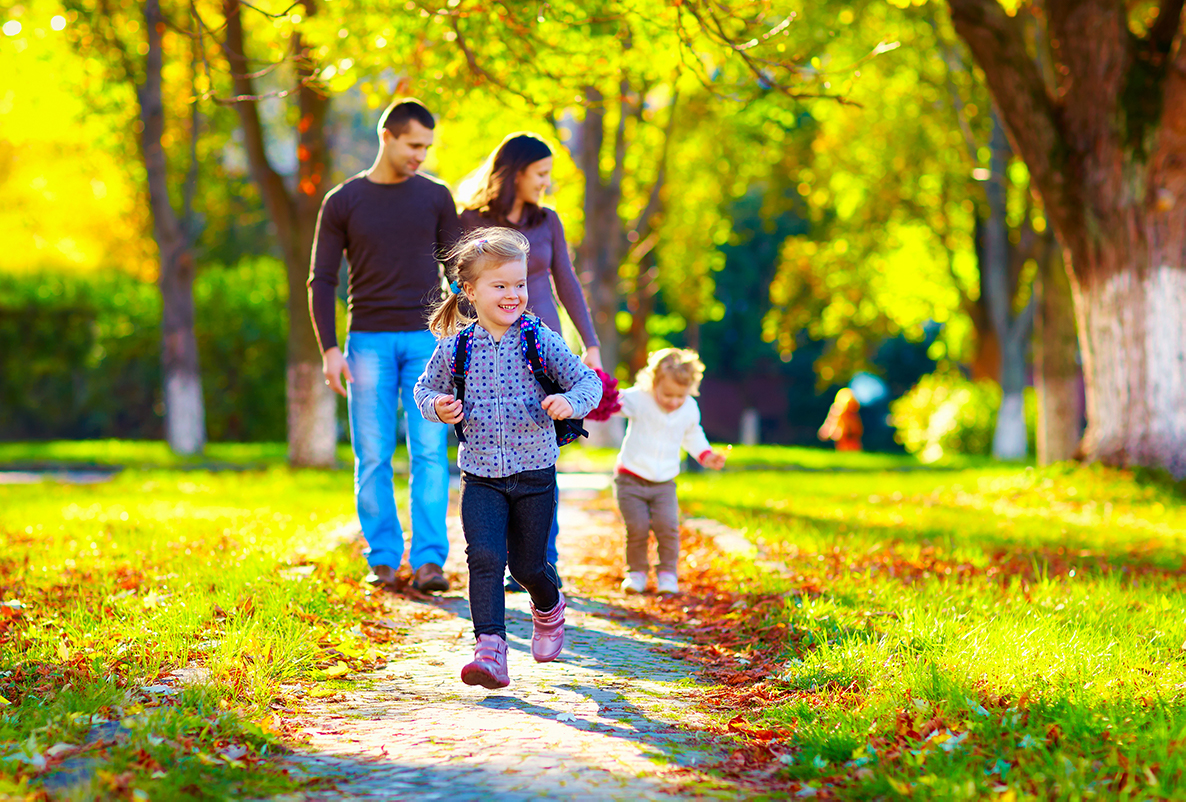 Count things
Choose something to keep track of on your walk and see how many you can spot on the way, like red cars or trees.
Follow the leader
One of you adds something to your walk, like an arm motion, a sound or a hop. Everyone behind has to follow along.
Catch
Bring a ball with you and throw it from person to person as you walk. Keep count of how many times you do it before someone drops it.
Silly walks
If you're on a safe path, spice up a walk by making silly movements as you go. Encourage your little ones to run, skip, hop or step sideways. See if they can think of other funny moves.
I Spy
This classic travel game works just as well when you're out and about on foot.
Number spotting
Shout out a number and the first person to find that number (on a door or a number plate, etc.) gets to choose the next one. You can also do this with letters or colours.
Avoid the cracks
This is a game all children love to play. As you walk, make sure you don't stand on any of the cracks between the paving stones.