Whether at weekends or during holidays, it can often be a challenge finding ways to keep children entertained. So what better way to engage them in an activity you can do together than getting them to help with some DIY jobs around the house and garden?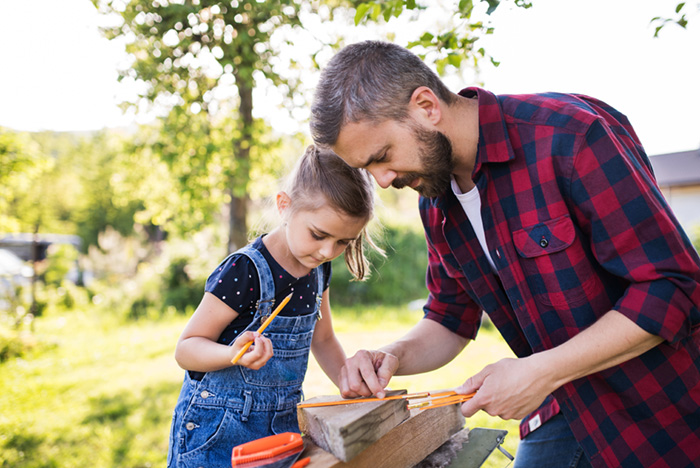 Spring is here, so it's the perfect time to spruce up the garden and get your kids outside in the fresh air. You could give your garden fences a new lease of life by painting them together, or get some buckets and brushes and scrub up your patio area and garden furniture.
If you have some pictures to hang or shelves to put up, get your child to help you by holding any safe items you need and then show them how to use a spirit level – they'll have lots of fun going round checking everything is straight by seeing where the bubble sits.
Show your little one how to read and use a tape measure then they can help you with any odd jobs you might need. This can also help with their counting skills and they'll enjoy measuring different things around the house and seeing how big or small they are.
If you don't mind getting messy, why not let your children help you with some painting? While they might not be able to go delicately around edges, they can have lots of fun getting involved with this DIY task.
Let your little one help you organise your tool box (with tools that are safe). You can teach them the names of the tools and what each one does. If they have a toy tool box, they can match up their tools to yours.