For a lot of children, mealtimes are just boring! They are far too preoccupied going about their busy lives to stop to eat a plate full of food. Breakfast can be one of the particularly challenging mealtimes, especially if you're all trying to get ready to be somewhere!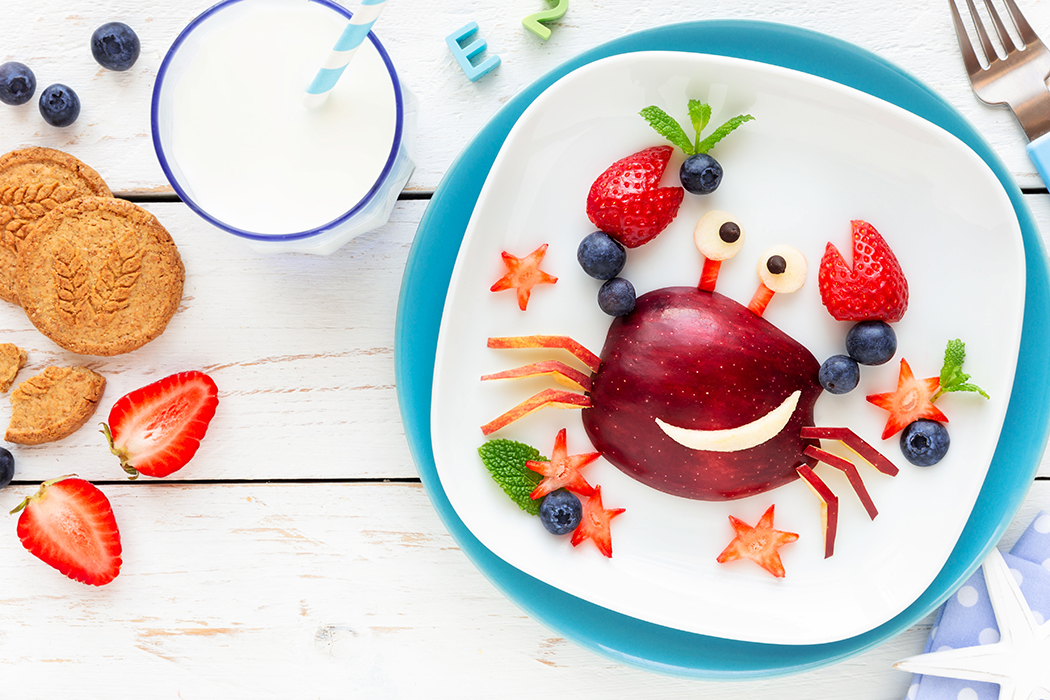 Here are some fast and fun ideas for breakfast that might just convince them that it's worth stopping for.
Toast faces
Simple, quick and easy. Make any face you want using a slice of toast and various other items of your choosing. Add a scrambled egg for a beard, raisins for eyes, slices of veg for hair, a chunk of cheese for a nose… the possibilities are endless!
Banana caterpillar
Slice a banana and lay the slices out to look like a caterpillar. Add other fruits on top, such as grapes, strawberries and raspberries. You can even splosh on some yoghurt to make it even tastier!
Apple doughnuts
Sliced rounds of apple covered in a topping of your choice can fool your kids into thinking they're having dessert for breakfast! They'll look just like a doughnut with cream cheese or yoghurt on top – add some raisins on top to look like sprinkles.
Fruit smoothie
Put a handful of their favourite fruits into a blender to make a smoothie – to help towards their five-a-day whilst they're on the move!
Snack plates
Not just great for lunch or dinner, snack plates are ideal for getting a healthy breakfast inside your little ones too! Quick and easy to prepare, make a mini buffet on a plate for them to graze on using fruits, cheese, cereals, eggs, sausages and any of their favourite foods.
Muffins
Breakfast muffins are quick and easy to make and you can hide a whole load of healthy ingredients inside! Make a batch one evening and all you'll need to do is grab one out of a container in the morning!
Breakfast bars
Another idea that can be made beforehand. Use granola, oats or any type of cereal your child likes and make into a breakfast bar. Healthy and non-processed, this is the perfect breakfast for kids on the go!