There's nothing nicer than cuddling up on the sofa on a rainy day and watching a film with your little ones. From animated Disney movies to old-school favourites you watched as a child yourself, here are ten of the best feel-good family films to enjoy together.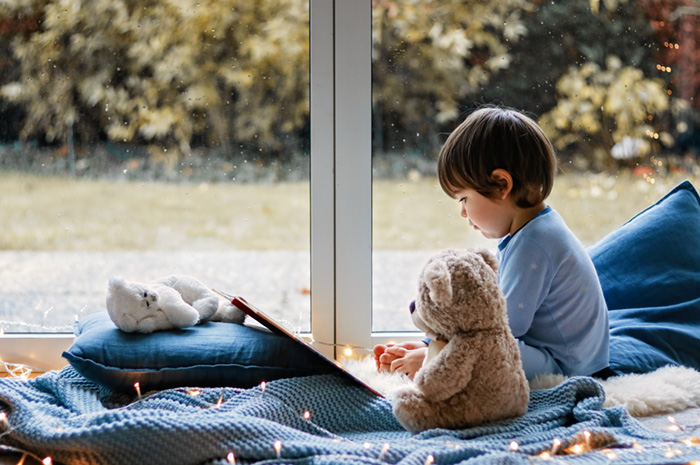 Honey, I Shrunk the Kids
Old, but classic, this film sees children being shrunk to just a quarter of an inch tall when they sneak into an inventor's laboratory.
Toy Story
Fall in love with Andy's toys that come to life and be mesmerised by their crazy adventures. Clever one-liners and a wonderfully creative storyline will have the whole family laughing.
The Incredibles
Kids of all ages will love watching this film to see if the undercover superheroes manage to save the world from a villain.
The Greatest Showman
This family-friendly musical will keep children of all ages entertained. Even little ones who may not understand the storyline will be enthralled by the fabulous songs.
E.T.
A true classic and a touching tale of a homesick alien. This film is a piece of movie magic for both young and old.
The Lego Movie
Who doesn't love Lego? This fabulous animation has plenty of gags, a lovely story, and is fun for all ages.
UP
An exciting, funny and poignant adventure; this is a beautiful story told with humour and the stunning animation you'd expect from Pixar.
The Secret Life of Pets
This film tells a comical and exciting tale of the adventures which a group of pets gets up to when their owners aren't home.
March of the Penguins
This docu-film is perfect for any nature lover, as we learn all about the lengths penguins have to go to in order to successfully hatch chicks in the Antarctic.
Babe
This charming story has the wonderful "you can be anything you want to be" message as we follow the adventures of a pig that wants to be a sheepdog.