One of the biggest decisions you'll make in the early stages of your child's life is choosing the right care for them. Whether it's a nursery, with a family member or a live-in childminder, you're entrusting your child and their daily needs to someone else.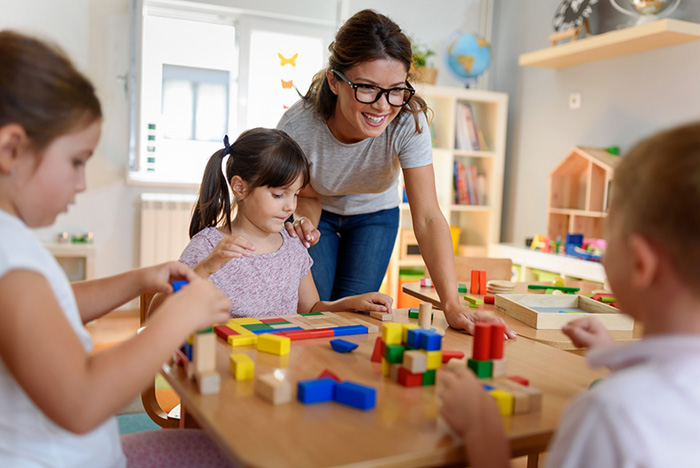 Whoever you choose, it may influence your child's learning and development. Having peace of mind knowing your little one is being well cared for and enjoying themselves, can make a massive difference to your family life. So, how do you find the best childcare?
Firstly, it's important to think about what you want from your childcare and look at the various options available to you. If you're lucky to have a family member close by who can care for your child, this can often be the easiest and cost-effective choice. However, some may prefer for their child to mix with others of a similar age, encouraging important social skills.
Exploring your options early is wise – while you may have an idea of the kind of childcare you want, it might not be available when your child reaches the age that you need it. Nurseries, in particular, often get booked up quickly, so there could be a waiting list.
Talking to friends and family who can share their experiences with you is great for getting an idea of what might be right for you and your child.
Visit places that you have an interest in – most settings offer open days and ad-hoc visits, where you can see the children at play. Not only is this a good way to get an idea of what your child may be doing while they're there, but also how you feel about the environment and facilities.
If you think you may want to enlist in the services of someone who'll come to your home and look after your child, whether as a daily arrangement or a live-in – research and references are exceptionally important. You're asking this person to look after your precious little person, but also welcoming them into your home. Don't be afraid to be 'nit-picky' when it comes to interviewing potential candidates.
Whatever type of childcare you choose, don't ever think you're being too fussy or asking too many questions. So, start early, explore all your options, and re-visit options as many times as you want to until you're happy with your choice.