Not only are dogs a man's best friend—they can be your children's, too. The question is, with so many breeds out there, which are best for little ones to learn to love? Check out the top five canine choices to suit your family's temperament, and bring a soothing atmosphere into the home.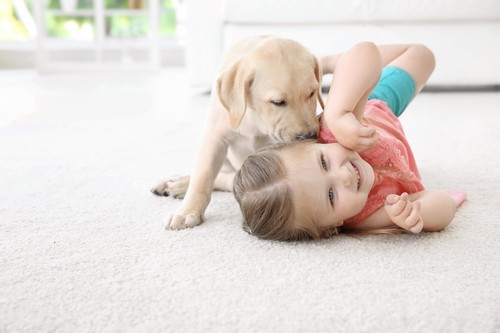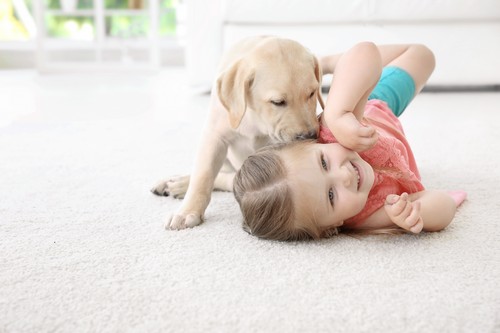 Labrador
It's no surprise that Labradors are first on the list; they're known for their affable demeanour, and boundless energy—a perfect match for toddlers, especially (although maybe a little more underfoot-creature-care for you!).
Border Collie
Border collies are unerringly loyal, and super smart. They make a great BFF—and like a proper friend, they need plenty of stimulating engagement, too.
Beagle
Size-wise, beagles are a brill' match for little humans; they're playful, but not overly raucous. The only thing is that they can't resist a good scent—so while you're toddler-proofing escape hatches, ensure they're also puppy-proof.
Cocker Spaniel
Cocker spaniels are caramel-coloured with the most irresistible ears. What's not to adore? They're also petite, but active, and love lots of tactile attention.
Golden Retriever
Golden retrievers—often confused with Labradors—are fast learners, and will never get bored being taught a litany of goofy tricks. They require plenty of walkies time, however, so make sure you can accommodate that into the family schedule.
Via motherandbaby.